Tennessee Auto Shipping Quotes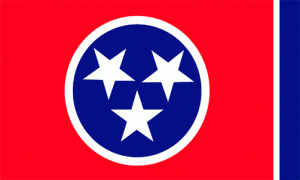 Tennessee auto shipping companies specialize in point-to-point auto transport services. You can use them to have your car picked up from anywhere within Tennessee and transported to any destination within the U.S. Tennessee car shipping companies service all regions within the state and offer convenient door-to-door service from big and small cities around this southeastern state that is famous for its country music.
Auto Transport Companies in Tennessee Cities
Read more about Tennessee auto transport companies in the following cities.
Auto Haulers in Tennessee
Most major Tennessee auto shipping companies use large fleets of open and enclosed carriers to transport cars to different destinations. Many of them use satellite navigation systems and fleet management technology to guide trucks to their destinations in the safest and quickest manner possible. You can ship a car from Tennessee to the West Coast in 14 days or less, and in less than a week for shorter distances. The cost for such services typically ranges from $850 to $950 for coast-to-coast shipping, and between $500 and $650 anywhere along the Eastern Seaboard.
Shipping Distance and Vehicle Size Matter
Keep in mind that the actual price quoted by your Tennessee auto shipping company might be different. That's because car shipping companies consider several factors when computing shipping costs. The biggest factors are the size of the car and the shipping distance. Expect to pay more if you have a big car, such as a Hummer or a pickup truck, and less if you have a small vehicle, such as a two-door sedan. Similarly, you will pay more to ship your car over a longer distance than you will pay to ship it over a shorter distance.
Selecting Your Options
You can choose to have your Tennessee auto shipping company transport your car in an open carrier or a enclosed carrier. An open carrier is suitable for most cars and most situations. It is a relatively inexpensive way to ship a car, and is the method that is most frequently used to transport cars in the country. An enclosed carrier will certainly protect your car from dust and road grime during transportation, but it is costlier to use than an open carrier and is best suited for transporting very expensive cars and antique automobiles.
Door-to-door Versus Terminal-to-Terminal Shipping
When booking your car, ask your car shipping company to quote prices for both their door-to-door shipping service and for their terminal-to-terminal shipping option. Often, car shipping companies will charge you less if you are willing to drop off and pick up your car at their terminal facility. If that is not a convenient option for you, you can have our car picked up and delivered at your door, though you will end up paying more for it than the terminal-to-terminal option.
What to Look For in an Auto Shipping Company
Your car is an important asset so be careful about who you hand it over to for shipping purposes. When booking a Tennessee auto shipping company, compare quotes from at least five or six companies. Compare their rates for door-to-door and terminal shipping, as well as their open carrier and enclosed carrier rates. Sometimes, car shippers might quote a lower price than their rivals, but the price may not include insurance coverage. Always choose a vendor that offers insurance coverage. If not, make sure you get additional coverage from your insurance provider before you ship your cars. Its very risky to ship a car without insurance, because you could end up getting stuck with the repair bills if your car gets damaged during transit.
Car shipping companies are less complicated and less expensive to use than you think. Hire a Tennessee auto shipping company and see for yourself how convenient and easy it can be to ship a car.
Tennessee Transportation Resources