Chattanooga Auto Shipping Companies
Posted on 05 13, 2013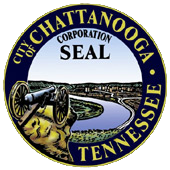 Learn about the city of Chattanooga, Tennessee and explore Chattanooga auto shipping companies. Whether you are relocating to Chattanooga, TN to work, study or raise a family, AutoShipping.com can help you get free quotes from Chattanooga auto transport companies!
City Background and History
Chattanooga is the fourth largest city in Tennessee, with a population of about 170,000. Incorporated by Europeans as a city in 1839, the town blossomed quickly thanks to its ideal location on the Tennessee River. That growth accelerated when the railroad arrived in the 1850s, and Chattanooga became a large trading post and transportation hub. Known as the place where 'cotton meets corn,' Chattanooga occupied an area between the deep south's cotton fields and the midwest breadbasket. The city was devastated during the Civil War, being the site of both battles and bombardments, and, just as it was rebuilding, it was a victim of a massive flood a few years later in 1867. After the city was rebuilt, the creation of the Tennessee Valley Authority has prevented large floods from inundating the area ever since. Today, Chattanooga is in the midst of another boom, with both economic and cultural options sprouting up all over the city.
Chattanooga is home to a wide variety of attractions for people of all tastes. The Tennessee Aquarium, an imposing modern art structure with massive glass pyramids, was one of the centerpieces of a 200 million dollar waterfront renovation project aimed at bringing the downtown area back to life. Nearby is the Creative Discovery Museum, the perfect place for children and adults to interact with science, art, and music in a variety of exhibits and displays. Just a little further down the riverfront, you'll find the Tennessee Valley Railroad Museum and the International Towing and Recovery Hall of Fame and Museum. Don't hold the fact that Chattanooga was the birthplace of the tow truck against them – the city proudly celebrates its past and heritage in all areas. The Trail of Tears Memorial and the Battle of Chattanooga Museum and Park further reinforce this point.
If you're in Chattanooga, you can't miss the Riverbend Festival, which is a nine-day music festival held downtown each June. This massive festival brings nearly a million people over to the city each year, and showcases nearly every type of music imaginable, from hard rock and funk music, to country, jazz, and the blues. Another popular event in the city is the 'Bessie Smith Strut,' a one night jazz and blues extravaganza which pays homage to the native blues legend.
As a city obviously in love with music, free weekly concerts every summer weekend feature a wide variety of local and regional acts, and there is even a Chattanooga Dulcimer Festival for those lovers of more obscure instruments.
Whether you are moving to Chattanooga for the warm weather, friendly atmosphere and great friends, or you simply want to live in a city that routinely wins awards for outstanding levels of 'livability and affordability,' Chattanooga is the place for you. Contact Chattanooga auto shipping companies today for their expert assistance in helping to relocate to the River City.
Chattanooga Auto Transporters
A-AAA Auto Transport
A-AAA Auto Transport's employees have over thirty years of experience in the auto transport industry, and know how to ship your car safely and securely. The company also offers discounts on shipping a car to Hawaii. Expedited shipping options are also available on a case by case basis.
MC Number: 479342
Able Auto Transport
Able Auto Transport has extensive experience in the auto shipping field. With 22 years of experience, this Kahoka, Missouri-based transporter is one of the most safest in the business. All Able Auto Transport drivers also carry more than the minimum insurance necessary, helping to pay for any damage to your vehicle in the event of an accident during shipping.
MC Number: 195242
Amerifreight
Amerifreight is a popular car shipper that handles many transport services for the US military and emergency services. A variety of overseas auto transport services are available from Amerifreight, so customers can ship their vehicles nearly anywhere in the world.
MC Number: 597401
Auto Transport 123
Auto Transport 123 is a very new company in the auto shipping industry. However, their short period of existence has not prevented them from building up a network of 150 drivers ready to move your car today! Auto Transport 123 distinguishes itself from the competition by guaranteeing that all vehicles are shipped on a single trip from pick-up to delivery.
MC Number: 2247479
Bluestar Auto Movers
Bluestar Auto Movers offers auto transport services and operates out of its Lauderdale Lakes, Florida headquarters. The shipper provides both door-to-door and terminal-to-terminal delivery methods. Bluestar Auto Movers also ships vehicles overseas to both Puerto Rico and Hawaii.
MC Number: 521007
Direct Express Auto Transport
Direct Express is one of the larger car shipping companies in the industry, having shipped over 21,000 vehicles in a year. Located in San Rafael, California, Direct Express Auto Transport has the ability to complete nearly 90% of shipments within a week of pick-up.
MC Number: 479342
More About Chattanooga
Top Chattanooga Attractions
Chattanooga Transportation