Laramie Auto Shipping Companies
Posted on 07 10, 2013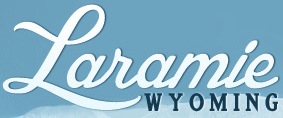 Learn about the city of Laramie, Wyoming and explore Laramie auto shipping companies. Whether you are relocating to Laramie, WY to work, study or raise a family, AutoShipping.com can help you get free quotes from Laramie auto transport companies!
City Background and History
Laramie is the third largest city in Wyoming, with a population a little over 30,000. Laramie is named for Jacques LaRamie, a French fur trapper who disappeared in the Laramie mountains and one of the first Europeans to visit the area. Laramie lent his name, though not by choice, to not only the city and the mountain range, but also a mountain peak, county, river, and US fort. Erected as a tent town in the 1860s, Laramie became a permanent settlement when the Union Pacific Railroad came to town on its way to Promontory Point and the completion of the Transcontinental Railroad. The city was originally a wild west town in every sense of the word, with three half-brothers ruling over the lawless town from their saloon, aptly titled Bucket of Blood. Vigilantes helped bring the city in line, and, in 1870, the town was the site of the first women in the country, and maybe the world, to be on a jury, when that March 5 Laramie women sat on a jury. Later that same year, a Laramie woman would also be the first women to legally cast a vote in the United States. Laramie was also chosen as the home of the University of Wyoming, the first, and only, public university in the state. Today, Laramie is a growing city which is often cited as one of the best places to live and retire to in the country.
As is the case with much of Wyoming, sports enthusiasts will have little problem finding ample opportunities to engage in their activity of choice. At Vedauwoo, there are miles of granite slabs, boulders, and cliffs that beginning and advanced rock climbers alike can undertake, and the ample amounts of nearby hiking trails will keep those who don't think scaling a rock cliff is a good time entertained nonetheless. Hundreds of miles of snowmobile and ATV tracks converge on Laramie, which gives residents and visitors alike access to the beautiful mountains that surround the city. Mountain Bikers will find Laramie is a paradise, with an active community of bikers who help maintain hundreds of miles of trails. The Laramie river offers fantastic trout fishing, as well as boating, kayaking, and rafting opportunities.
For activities a little less strenuous, you'll find fourteen parks within city limits, which include hundreds of acres of park land which house playgrounds, walking paths, athletic fields, horseshoe pits, volleyball and tennis courts, and even a stocked fishing pond. A 18-hole golf course on the University of Wyoming's campus is open to residents, as are football fields, climbing walls, and other facilities. The community center boasts outdoor and indoor pools, a gymnasium and even fitness facilities.
Come enjoy the great outdoors in Laramie. Contact Laramie auto shipping companies today for their expert assistance in relocating you to this premier destination. The Gem City of the Plains is a great place to live, work, and, especially, play!
Laramie Auto Transporters
Auto Transport 123
Auto Transport 123 is a very new company in the auto shipping industry. However, their short period of existence has not prevented them from building up a network of 150 drivers ready to move your car today! Auto Transport 123 distinguishes itself from the competition by guaranteeing that all vehicles are shipped on a single trip from pick-up to delivery.
MC Number: 2247479
More About Laramie