Rock Springs Auto Shipping Companies
Posted on 07 10, 2013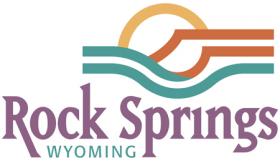 Learn about the city of Rock Springs, Wyoming and explore Rock Springs auto shipping companies. Whether you are relocating to Rock Springs, WY to work, study or raise a family, AutoShipping.com can help you get free quotes from Rock Springs auto transport companies!
City Background and History
Rock Springs is the fifth largest city in Wyoming, with a population of 23,000. Founded as a stopover on the Overland Stage Route in 1862, the city is part of Wyoming's extensive network of towns that was founded on the Union Pacific's transcontinental line, which 'connected' the Atlantic and Pacific Oceans and gave a land route from one side of the country to the other, cutting the travel time from months to mere days. The city became a center for energy production when coal was discovered here in the 1870s, a role which it has largely retained to this day. Formally incorporated in 1888, the city has been growing ever since, and, today, is home to a lively city with a small town atmosphere.
Like much of the surrounding area, Rock Springs is home to some real world-class recreational opportunities. Of special note is the Killpecker Sand Dunes. The largest sand dune range in the entire county, the Killpecker Sand Dunes are home to some serious fun. Though it looks like it may belong in the Sahara desert or the Middle East, these dunes offer nearly unlimited range for any type of desert toys, be they 4X4s, ATVs, or dune buggies. The Boar's Tusk is said to guard the area, and it's easy to see why, as it's imposing figure rises straight out of the ground, mimicking it's more famous cousin, Devil's Tower, in the north of the state.
Just south of this giant sandbox is the Flaming Gorge National Recreation Area. Surrounding the Flaming Gorge Reservoir, this area boasts 375 miles of shoreline, with beautiful views of the surrounding cliffs and lowlands that seem to be on fire when the sun hits them just right. Long known as one of the best fishing areas in the country, the trout fishing available here is not to be missed by any fishing enthusiast. If you are here, take a break from fishing, swimming, and boating and check out the Firehole Canyon – you will not be disappointed. Featuring stunning cliff walls, pinnacles and chimneys all basking in a fiery glow, the cool blue of the reservoir at its base offers a stunning contrast to the colors above.
So, if you are looking for a wonderful place to be at one with nature, Rock Springs is the place you need to be. Contact Rock Springs auto shipping companies today for their helping hand in getting you, your car, your boat, and your dune buggy to this great city.
Rock Springs Auto Transporters
A-AAA Auto Transport
A-AAA Auto Transport's employees have over thirty years of experience in the auto transport industry, and know how to ship your car safely and securely. The company also offers discounts on shipping a car to Hawaii. Expedited shipping options are also available on a case by case basis.
MC Number: 479342
More About Rock Springs
Top Rock Springs Attractions
Rock Springs Transportation