How to Ship A Car
Posted on 10 15, 2010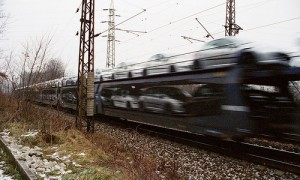 Moving is nerve-racking enough, and worrying about how to get your car from point A to point B only adds to that stress. Luckily, it is easy to ship a car anywhere you need to. Whether it is across the country or across the ocean, there are car shipping companies out there that can help make shipping vehicles a worry of the past.
Decide When You Need to Ship a Car
It may not seem worth it to pay to ship a car, especially if you are moving within driving distance, but there are benefits to shipping a car versus driving it yourself to its new destination. Some of these benefits are common sense and include:
Less wear and tear on the car.
More time for you to concentrate on the important things, and less time driving on the road.
It is safer to ship a car than to drive a car cross-country —especially in inclement weather.
Shipping a car saves money on gas and tolls.
Preparing to Ship a Car
Get several quotes from companies that offer vehicle shipping services. Our site alone gives you access to quotes from several car shipping companies, and all within minutes. By getting more than a few shipping quotes, you can easily get an idea of how inexpensive it can be to ship a car. If you know the exact date you need your car shipped, you can get an even better and more exact quote to ship your car.
Perform research on your three top choices. Anyone can ship a car, so make sure the company you choose not only has a good rating with the Better Business Bureau, but also is fully licensed, bonded, and carries the proper insurance required.
Verify payment arrangements prior to shipping. Many car shipping companies will require a deposit before they ship a car, and some car shipping companies only accept certain forms of payment for shipping a car.
Wash your car before you ship it. Before you ship a car, you must document any dents, scratches, or damage on the car. When the driver fills out a bill of shipment, he will make note of these damages prior to shipment as well.
Remove all personal property from the car. Anytime you ship a car, make sure every personal item is out of it. Insurance does not cover personal items left in a vehicle while it is being transported.
Picking Up Your Car After Shipment
Get an estimate of pick-up and drop-off dates. Sometimes, it is not feasible for auto transport companies to give an exact date of pick up or delivery, but they can give an estimate of the dates and times. Weather, road conditions, and other factors play a big part in timing how long it will take to ship a car.
Arrange a place to have your vehicle picked up. Many residential streets cannot handle a big hauler coming through. If you live in a condo community or an apartment complex, it might be impossible for the auto transport driver to get to your car. Try to meet in a close parking lot or area where the driver can get in and out with the hauler easily.
Make sure you do a thorough inspection with the auto transport driver prior to shipping the car and once the transport has been completed. While damages to a car during shipment are rare, they can occur. However, damages when you ship a car are a lot less likely to occur than if you drive it to its new destination on your own.