Memphis Auto Shipping Companies
Posted on 05 13, 2013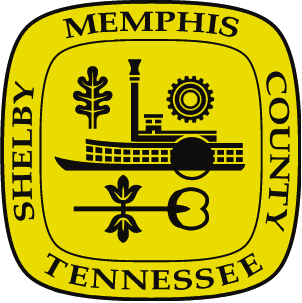 Learn about the city of Chattanooga, Tennessee and explore Memphis auto shipping companies. Whether you are relocating to Memphis, TN to work, study or raise a family, AutoShipping.com can help you get free quotes from Memphis auto transport companies!
City Background and History
Memphis is the largest city in Tennessee, with a population of nearly 675,000. The third largest city in the U.S. South, Memphis is a major cultural and economic city in the area. Memphis was founded in 1819, and named after the capital of ancient Egypt. Its location on the Mississippi River, while being protected from the floods that the river can produce, made it an ideal trade location. This great location led Memphis, in the early 20th century, to be the world's largest market for cotton, mules, and hardwood lumber. Memphis's greatest 20th century contribution in addition to its economic prowess, however, is its impact on American, and indeed worldwide, music, as the list of musicians who lived and spent extensive time in the city reads like a hall of fame roster of American music.
Johnny Cash, Jerry Lee Lewis, Elvis, Carl Perkins, B.B. King, Isaac Hayes are all famous musicians with ties to this Southern city. Foundations of rock 'n roll, country, and the blues all got their start, or some of their largest influences, in Memphis, and the city is a cornerstone piece of modern music. Beale Street was, and still is, the center for this vast musical influence, with dozens of clubs and concert venues lining the streets of this national historic landmark. It's easily one of the best places in the country to take in a memorable show. More than just music, however, the city is home to world class arts of every kind. The South Main Arts District is a dedicated arts neighborhood in the city. Check out 'Trolley Night' in the district, where DJs, street performers, and local artisans entertain passersby with music, art, and unique items for sale.
Memphis is also home to a wealth of recreational and cultural opportunities. The National Civil Rights Museum is located at the former Lorraine Motel, the site of Martin Luther King Jr.'s assassination. The Memphis Brooks Museum of Art, which is getting ready to celebrate its 100th birthday in 2016, is the largest art museum in Tennessee, and houses baroque, impressionist, and renaissance paintings, among others. For those looking for the King, Memphis houses Graceland, Elvis Presley's former home. The second most visited house in the United States after the White House, this home/museum is the center of all things Elvis. Graceland is considered so important to the cultural history of the United States that it has been placed on the National Register of Historic Places. The Pink Palace is a sprawling science and historical museum, with topics as diverse as archaeology and chemistry displayed within its walls. The museum even features a planetarium, and counts among the oldest remaining buildings in Memphis.
Memphis is one great city to be a part of, whether you are a lover of music, a believer that Elvis still lives, or just someone who wants to live in a great community with world-class amenities and recreation. Make moving here a breeze by contacting Memphis auto shipping companies today for their expert assistance in relocating you to the River City!
Memphis Auto Transporters
A-AAA Auto Transport
A-AAA Auto Transport's employees have over thirty years of experience in the auto transport industry, and know how to ship your car safely and securely. The company also offers discounts on shipping a car to Hawaii. Expedited shipping options are also available on a case by case basis.
MC Number: 479342
Able Auto Transport
Able Auto Transport has extensive experience in the auto shipping field. With 22 years of experience, this Kahoka, Missouri-based transporter is one of the most safest in the business. All Able Auto Transport drivers also carry more than the minimum insurance necessary, helping to pay for any damage to your vehicle in the event of an accident during shipping.
MC Number: 195242
Amerifreight
Amerifreight is a popular car shipper that handles many transport services for the US military and emergency services. A variety of overseas auto transport services are available from Amerifreight, so customers can ship their vehicles nearly anywhere in the world.
MC Number: 597401
Auto Transport 123
Auto Transport 123 is a very new company in the auto shipping industry. However, their short period of existence has not prevented them from building up a network of 150 drivers ready to move your car today! Auto Transport 123 distinguishes itself from the competition by guaranteeing that all vehicles are shipped on a single trip from pick-up to delivery.
MC Number: 2247479
Bluestar Auto Movers
Bluestar Auto Movers offers auto transport services and operates out of its Lauderdale Lakes, Florida headquarters. The shipper provides both door-to-door and terminal-to-terminal delivery methods. Bluestar Auto Movers also ships vehicles overseas to both Puerto Rico and Hawaii.
MC Number: 521007
Direct Express Auto Transport
Direct Express is one of the larger car shipping companies in the industry, having shipped over 21,000 vehicles in a year. Located in San Rafael, California, Direct Express Auto Transport has the ability to complete nearly 90% of shipments within a week of pick-up.
MC Number: 479342
More About Memphis