International Auto Shipping: How to Ship Cars Overseas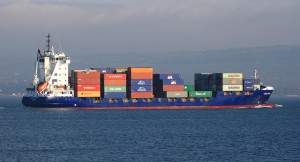 The prospect of international auto shipping from the U.S to an overseas destination might seem somewhat daunting at first. However, with a little bit of research and planning, individuals will find that it is relatively easy to ship cars from literally any U.S port to dozens of countries around the globe.
Overseas Car Shipping Costs
The rates to ship cars overseas can vary substantially by company, the type of auto shipping option that is chosen, the port of origin and the destination city. Another factor that affects the cost to ship a car is car size. Small and compact cars cost hundreds and even thousands of dollars less to ship compared to SUVs and other large vehicles. Generally, car shipping rates from the U.S start at around $750 for European destinations, to around $3,000 for more distant destinations such as Asia and Australia
Roll On/Roll Off (RO/RO)
Shipping companies offer consumers a variety of options to ship cars overseas from the U.S. One of the most popular options is called Roll On/ Roll Off (RO/RO). This is a type of car shipping option in which the individual shipping the vehicle drives their car onto a roll on roll off ship. These are ships with specially constructed enclosed parking decks that look similar to a regular multi-tier parking garage. The car is secured in its designated parking spot and is shipped to its destination where the consumer, or the consumer's representative, once again simply drives the car off the ship and clears all customs formalities.
Roll on roll off shipping is considered to be a relatively inexpensive option and a convenient way to ship cars, especially if the only item that is being transported overseas is the car. One drawback with the RO/RO option is that not all international ports accommodate roll on roll off ships. So consumers need to make sure that the service is available for their port of destination. Customers are also not allowed to store anything inside the vehicle that is being shipped.
Container Shipping
Another way to ship cars is to load and secure it in a shipping container. With container shipping, the car is placed inside either a 20' or a 40' ocean container and strapped down and then secured in place using wooden blocks that prevent the car from shifting. One major advantage of using containers is that consumers are allowed to store their personal belongings, including small appliances, in the same container as their car. Shipping services limit customers to one car per 20' container and a maximum of two cars in a 40' container. Some shipping companies deliver the crate to the customer's house. The container shipping option is ideal especially for small, intermediate and full-sized vehicles. However, for owners of larger vehicles such as SUVs and Hummers, a roll on roll off option is often considered the better choice.
Individuals who are not located in port cities can also choose to have their car transported to a shipping vessel using a standard overland car transporting service. Many such services pick up the vehicle from the owners home and transport it securely to a nearby port for overseas shipping. They then load and brace the vehicle on behalf of the customer. Often the car transportation is arranged by the shipping company itself and the cost is bundled into the overall cost of shipping the car overseas.
Documents Required to Ship Cars Overseas
Individuals planning to ship a car overseas need to have the vehicle's original title or a letter of release from the lien holder on the vehicle. U.S. Customs officials require the document in order to release the vehicle. The owner of the car will also be required to provide a copy of their license and a notarized export power of attorney authorizing the shipping company to transport the vehicle on their behalf. Another thing to note with international auto shipping is the country to which the car is being shipped may have its own, separate documentation requrements.