Understanding Auto Transporters Contracts
Posted on 09 30, 2010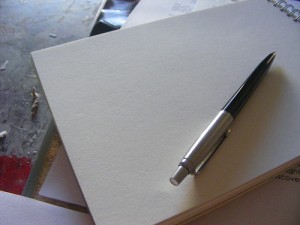 Most auto transporters have legal counsel that draft their auto transporting contracts. In many legal disputes, the balance tilts in the favor of the auto transporters. Not all professional auto transport companies are the same, though; therefore, it is very imperative to read and fully understand your entire auto shipping contract before signing it.
Read the Auto Transporters Contract
Whenever an issue or a question arises regarding your vehicle shipment, the auto transporters are going to refer back to your signed contract for a resolution. If you do a good job of analyzing and understanding the contract, and you agree to the terms of the contract, you should have no problems whatsoever.
Contracts can seem complicated and, at times, confusing, but, in the case of shipping a car, a signed contract protects both the vehicle owner and the auto transporter. Some auto transporters stick to a standard contract that they use with all their customers; however, some professional auto transporters do not mind changing a clause or two in their contracts to gain a customer, especially if the deal is a good one.
Agreeing to an Auto Transporters Contract
You should never sign or verbally agree to any contract before you read these tips on how to ship your car using professional auto transporters. The minute you sign an auto transport contract, you may be binding yourself legally to the conditions and terms of it.
Do not rely on verbal agreements alone. If a dispute should ever arise between you and the auto transporters that you did business with, that signed contract is evidence of everything agreed upon for the shipment of your vehicle. Verbal agreements are never a good thing, especially when it comes to transporting a car.
Watch out for the fine print in many contracts. Some contracts that car movers use are structured so that a lot of important information is buried within the fine print. Some of this information often can go unnoticed, and may perhaps bind you to conditions and terms that you may not have been aware of nor agree with.
Be aware of everything that is provided within the contract. Everything from costs to ship your vehicle, cancellation fees and terms, claims procedures, dates of pickup and delivery, and guarantees are only some of the things that will be in the auto transporters contract that you need to go over very carefully before signing.
Negotiate contract terms when possible. If you do not agree with certain clauses that are contained within your auto transporters contract, try to get them to remove these clauses or come up with an agreement that will be beneficial to both you and the transport company, but always make sure everything agreed upon is in writing. Many times, there is room for flexibility when it comes to clauses pertaining to cancellation fees and payment options.
Auto transporters will always try to make their contracts more beneficial to them than you. Negotiate, if possible, to get the best deal you can when signing an auto shipping contract.