Clarksville Auto Shipping Companies
Posted on 05 13, 2013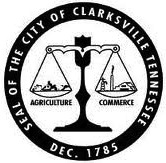 Learn about the city of Clarksville, Tennessee and explore Clarksville auto shipping companies. Whether you are relocating to Clarksville, TN to work, study or raise a family, AutoShipping.com can help you get free quotes from Clarksville auto transport companies!
City Background and History
Clarksville is the fifth largest city in Tennessee, with a population of 135,000. One of the fastest growing cities in the country today, Clarksville was incorporated as Tennessee's first city in 1785. The city was named for George Rogers Clark, a hero of the Revolutionary War and the brother of William Clark of Lewis and Clark fame. The first settlers in the area were mostly Revolutionary War veterans who were owed money by the federal government for their service. With no money to give them, the state of North Carolina donated its land for settlement by the soldiers in lieu of payment. The bond between the city and the military persists through to this day, and a disproportionate number of citizens in Clarksville having served in the military. The city today is home to a boisterous amount of growth, driven by affordable living and a strong job market.
Clarksville is home to an impressive number of unique sights and events that help make the area such a great place to live. The 50+ Olympics, held in Clarksville, is exactly what it sound like. Each May, citizens over 50 participate in a wide variety of athletic events, ranging from swimming and basketball, to more leisurely, but no less intense, activities like shuffleboard and horseshoes. Fun for people of all ages, anyone of the proper age is allowed to compete in the weeklong events. All summer long is the Mayor's Summer Night Lights series, which, in addition to great music and dinner, is an outreach program designed to help families and teens in the area who need mentoring and positive activities to participate in. As an homage to Clarksville's history of outstanding military service, the city also hosts Warrior Week, which welcomes all active and retired military and their family to celebrations, concerts, food, drink, and events that celebrate and thank the city's veterans for their service.
Clarksville's quick growth has also led to an eclectic mix of amenities. World class symphonies and ballets can be found in facilities next door to honky-tonks belting out local country music. Niche local shops occupy the same spaces as giant chain stores. Summer movies in the park and street food can take up your Friday night, followed by an opera performance and dinner at a five star restaurant on Saturday. But, before you head out on the town, make sure to enjoy the large park system that Clarksville has put in place. The Riverwalk and Greenway offer miles and miles of trails for biking, hiking, and walking, and offers the perfect way to experience nature in the city.
Clarksville isn't just a place to visit – it's a place you need to be. But, moving can be a daunting task. That's where professionals come in, helping you make the move as easy as possible. Contact Clarksville auto shipping companies today for their help in getting you to 'Tennessee's Top Spot' right away.
Clarksville Auto Transporters
A-AAA Auto Transport
A-AAA Auto Transport's employees have over thirty years of experience in the auto transport industry, and know how to ship your car safely and securely. The company also offers discounts on shipping a car to Hawaii. Expedited shipping options are also available on a case by case basis.
MC Number: 479342
Able Auto Transport
Able Auto Transport has extensive experience in the auto shipping field. With 22 years of experience, this Kahoka, Missouri-based transporter is one of the most safest in the business. All Able Auto Transport drivers also carry more than the minimum insurance necessary, helping to pay for any damage to your vehicle in the event of an accident during shipping.
MC Number: 195242
Amerifreight
Amerifreight is a popular car shipper that handles many transport services for the US military and emergency services. A variety of overseas auto transport services are available from Amerifreight, so customers can ship their vehicles nearly anywhere in the world.
MC Number: 597401
Auto Transport 123
Auto Transport 123 is a very new company in the auto shipping industry. However, their short period of existence has not prevented them from building up a network of 150 drivers ready to move your car today! Auto Transport 123 distinguishes itself from the competition by guaranteeing that all vehicles are shipped on a single trip from pick-up to delivery.
MC Number: 2247479
Bluestar Auto Movers
Bluestar Auto Movers offers auto transport services and operates out of its Lauderdale Lakes, Florida headquarters. The shipper provides both door-to-door and terminal-to-terminal delivery methods. Bluestar Auto Movers also ships vehicles overseas to both Puerto Rico and Hawaii.
MC Number: 521007
Direct Express Auto Transport
Direct Express is one of the larger car shipping companies in the industry, having shipped over 21,000 vehicles in a year. Located in San Rafael, California, Direct Express Auto Transport has the ability to complete nearly 90% of shipments within a week of pick-up.
MC Number: 479342
More About Clarksville
Top Clarksville Attractions
Clarksville Transportation