Auto Shipping Quotes – How to Get the Best Quote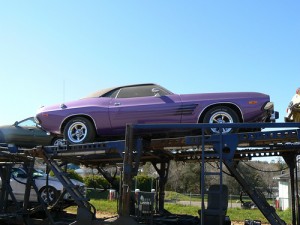 Whether you are moving across the country or across the state, the last thing you want to worry about is getting your car moved there with you. With the simplicity of the internet, you can easily get multiple auto shipping quotes from various auto shipping companies fast, easy, and for free.
You not only want to secure the best quotes possible to ship your car, but you also want to find a reliable transport company to handle your vehicle move. The following tips below will help you accomplish both.
Compare Auto Shipping Quotes Early
The moment that you know that you are going to need to move your car is the moment you should start getting auto shipping quotes. You don't need to spend hours on end looking through the phone book or calling around different auto shippers to get these quotes either. As previously mentioned, you can get free auto shipping quotes online, and from several companies at one time, just by filling out a simple web form with basic information related to your vehicle move.
Be Flexible with Shipping Dates
If you can be somewhat flexible with the dates that you need your car moved, you could end up spending a lot less to transport it. Keep in mind that some routes can be more expensive than others during the summertime, while others tend to cost less during the summer months. For instance, if you plan to move your car south during the summer, your auto shipping quotes will more than likely be less than they would be if you wanted to move your vehicle south during the winter.
Compare Auto Shipping Options and Services
Door-to-door shipping will cost you more than having your car picked up and delivered to a terminal will. However, some auto shipping companies offer door-to-door pickup and delivery as a standard service to their customers and do not charge extra for the service. To know for sure, it is always best to look at your auto shipping quotes to see what companies offer this service as a standard service and which ones charge extra for it.
Just like with pickup and delivery options, the way a car is shipped affects the pricing too. Enclosed auto shipping is almost always more expensive than open auto transport is, yet some transporters offer enclosed auto shipping at no additional cost. Again, you will want to compare your auto shipping quotes to see which companies are offering enclosed auto shipping as a standard service and what companies are charging extra for it.
Pricing should not be the deal-maker when you compare auto shipping quotes. You need to make sure the car shipping company handling your move is also honest and reliable, even if that means paying a little more to move your car. In the long run, you will save money and aggravation by choosing a reputable car shipper as opposed to an unreliable car shipping company just because they offered you the lowest auto shipping quotes.
Read More About Auto Shipping Quotes
[catlist id=92 numberposts=50]