Nashville Auto Shipping Companies
Posted on 05 13, 2013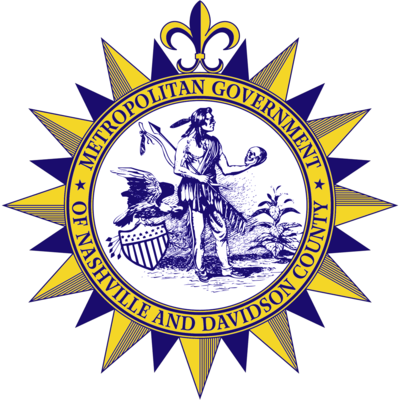 Learn about the city of Nashville, Tennessee and explore Nashville auto shipping companies. Whether you are relocating to Nashville, TN to work, study or raise a family, AutoShipping.com can help you get free quotes from Nashville auto transport companies!
City Background and History
Nashville is the capital of Tennessee and its second largest city, with a population of 600,000. Home to a metropolitan population of 1.5 million, the state's largest metropolitan population, Nashville is one of the largest cities in the US South. Founded in 1779, the city of Nashville was named after the Revolutionary War hero, Francis Nash. The city grew quickly from the start, thanks to its great location on the Cumberland River. The railroad's appearance in the town, which coincided with Nashville being named the capital in 1843, burst the city onto the scene as a major economic and political force in the region. The Civil War would not be kind to Nashville, and it became the first state capital to fall to Union forces in 1962. Reconstruction brought with it prosperity levels in accord with pre-Civil War Nashville, and the city has largely maintained its status as a healthy, vibrant economic and cultural center ever since.
Much like the city of Memphis, Nashville is one of the most important cities in the nation in the music scene, though its choice genre has a bit more twang. The definitive headquarters of country music, the city's name is synonymous with the genre. You don't have to go far to find an authentic honky-tonk bar in Nashville, and country music permeates every facet of life in Nashville. The city is home to the Country Music Hall of Fame and Museum, and the Grand Ole Opry, which is the world's longest running live radio show. Nashville is 'the' place that aspiring country artists have to be, and many of the country's leading acts got their start in the bars, clubs, and theatres in the city.
More than just music, however, the city also has a impressive list of annual events. The Nashville Film Festival is a favorite of the city every April, and features hundreds of independent films in what is one of the largest such festivals in the South. The Tennessee State Fair, held each September, is nine days long and brings well over a million visitors through its gates. The Country Music Marathon and the CMA Music Festival are also large draws in the city, bringing tens of thousands of runners and hundreds of thousands of country music fans, respectively, to the city each year.
Nashville is often known as the Athens of the South, and it's not hard to see why. With 24 colleges and universities, world class theatre, arts, and musical scenes, the comparisons are obvious. Come judge the nickname for yourself when you make the move to Nashville. Make the move easy by contacting Nashville auto shipping companies today for their expert assistance in relocating you to this great city.
Nashville Auto Transporters
A2B Systems Inc.
A2B Systems Inc. is a Jeffersonville, Kentucky-based auto transporter. With seventeen years of experience, A2B Systems Inc. has proven to be a reliable and enduring company that deserves its A+ BBB rating. The company has a selection of hauling options, including both open and enclosed auto transport.
MC Number: 426174
A-AAA Auto Transport
A-AAA Auto Transport's employees have over thirty years of experience in the auto transport industry, and know how to ship your car safely and securely. The company also offers discounts on shipping a car to Hawaii. Expedited shipping options are also available on a case by case basis.
MC Number: 479342
Able Auto Transport
Able Auto Transport has extensive experience in the auto shipping field. With 22 years of experience, this Kahoka, Missouri-based transporter is one of the most safest in the business. All Able Auto Transport drivers also carry more than the minimum insurance necessary, helping to pay for any damage to your vehicle in the event of an accident during shipping.
MC Number: 195242
Amerifreight
Amerifreight is a popular car shipper that handles many transport services for the US military and emergency services. A variety of overseas auto transport services are available from Amerifreight, so customers can ship their vehicles nearly anywhere in the world.
MC Number: 597401
Auto Transport 123
Auto Transport 123 is a very new company in the auto shipping industry. However, their short period of existence has not prevented them from building up a network of 150 drivers ready to move your car today! Auto Transport 123 distinguishes itself from the competition by guaranteeing that all vehicles are shipped on a single trip from pick-up to delivery.
MC Number: 2247479
B&T Auto Transport
A Tustin, California based auto transporter that has been in business for nearly a decade. B&T Auto Transport can ship your car to many cities in the US. They also offer shipping to some islands, including Guam and Hawaii.
MC Number: 514486
Bluestar Auto Movers
Bluestar Auto Movers offers auto transport services and operates out of its Lauderdale Lakes, Florida headquarters. The shipper provides both door-to-door and terminal-to-terminal delivery methods. Bluestar Auto Movers also ships vehicles overseas to both Puerto Rico and Hawaii.
MC Number: 521007
Direct Express Auto Transport
Direct Express is one of the larger car shipping companies in the industry, having shipped over 21,000 vehicles in a year. Located in San Rafael, California, Direct Express Auto Transport has the ability to complete nearly 90% of shipments within a week of pick-up.
MC Number: 479342
More About Nashville
Top Nashville Attractions