Boat Transport Services
Posted on 07 28, 2011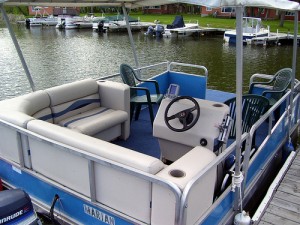 If you are looking to move your boat from its present location to another, the best option is to hire a boat transport service to do it for you. While owning a boat can be lots of fun, transporting it from one location to another can be quite a challenge. Without the right equipment and the right expertise, hauling a boat over land or sea can be a risky and expensive proposition.
Boat Transport Challenges
If attempting to transport a boat personally, you'll need to have an adequately-sized rig, trailer, or boat cradle to move your boat. You would also need to be aware of local and state regulations in each of the states that you will be driving through and you'll need to have adequate liability coverage as mandated by state laws. In addition, if your boat is oversized or exceeds a certain weight, you might need to make special arrangements, such as hiring an escort vehicle, while transporting your vessel.
Hire a Boat Hauler to Move Your Vessel
One way to eliminate such headaches is to hire a boat transport service to move your boat for you. Boat transporters specialize in moving boats over land and over water and have all the necessary equipment and the knowledge needed to get your vessel to its intended destination in a safe manner. Typically, a boat hauler can move any type of boat for you, including power boats, yachts, sail boats, pontoon boats, house boats and jet skis. Depending on your requirements, a boat transport company can move your boat over land or over water.
A properly licensed and bonded boat hauler will have the operating authority, the cargo insurance and the liability coverage needed to transport boats in accordance with U.S. Department of Transportation requirements. The U.S government requires boat shipping services to have liability coverage of at least $750,000 when moving boats interstate. Before entrusting your boat to a moving company you need to make sure the firm has the proper shipping insurance coverage needed to cover any damages that might result to your boat during shipping.
Transport Your Boat Over Land or Water
Boat transport companies transport boats in flatbed trucks, trailers or specially constructed transport cradles. If the boat is being hauled over water, it is first loaded and secured on a trailer or cradle and then typically rolled on to the ship at the port of origin and then rolled off it at the destination port. In most cases, boat transporters require at least two weeks advance notice in order to schedule a pick up.
On the scheduled pick-up date, the driver will walk around the boat inspecting it for any damage, before it is loaded on to the hauler. Any damage that exists at pick-up needs to be carefully noted and verified by the driver. If the boat sustains any damage during the transit process, the damage needs to be noted and signed off by the driver before any claim for damages can be made.
Tips for Transporting Your Boat
Here are a few facts you need to be aware of when selecting a boat transport company.
The prices for shipping your boat can vary depending on the distance you want it shipped, the size of the boat, and the delivery location. In order to get the best value, compare quotes from multiple boat transporters. Always make sure that the company you choose is properly licensed and insured.
Boat transporters are sometimes willing to use your trailer to ship your boat. However, the trailer will need to meet the transport company's minimum quality and reliability standards. Any damages resulting to your boat during transit will be your responsibility.
Make sure that any shrink wrap or protective covering you use is designed specifically for boat transportation purposes. Often, loose shrink wrap or protective covers can actually cause more damage to the boat than if it were not used at all.
Transporting a boat over road or by sea is not the same as car hauling. Unless you have the right equipment and skills it is best to leave the task to a professional boat transport company.