RV Transport Companies & Services
Posted on 08 12, 2011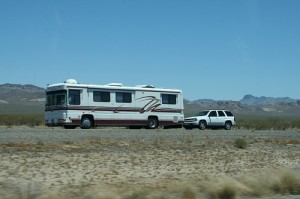 Let's face it – moving is never one of the most enjoyable experiences in the world, no matter how much experience you have with the situation, or how smoothly the process goes. By nature, moving your life from one location to another is fraught with stress, emotional difficulties, and practical problems that show up when you least expect them, or can least afford them. The process becomes even more challenging when it's time to relocate your automobile, especially if your car is less the compact type and more of a sturdy, heavy recreational vehicle. Obviously, you want an RV transport that's going to put your investment in the best of hands, but at the same time, is both practical and budget-conscious.
What You Should Know About RV Transport
It pays to shop around.
Too often, prospective customers feel overwhelmed by the process of finding the right RV transport companies, and simply fail to do the appropriate amount of research. This is the sort of mistake that can cost valuable time and money, and throw your entire plan out of whack in the process. Before choosing a company, however reputable, it pays to get similar quotes from at least five other companies, allowing you to fairly compare and contrast the shipping rates and transport services being offered.
Plan in advance.
The early bird may get the worm, but he almost always gets it at a far less expensive price. Not every relocation or vehicle sale is planned, but whenever possible, it pays to book with your RV transport company as soon as possible. Most auto transport companies have busy times of the year, such as during summer months and around major holidays, so the more control you have over your relocation schedule, the better off you'll be.
Not all insurance is created equal.
Insurance is designed to protect you, and your valuable belongings, from all the "what-ifs" life commonly throws into any given scenario. While every transport company is required to have some level of insurance, it's up to you to make sure that the value of your RV and anything in it is covered, should accident, loss, or theft occur.
Whether you're planning to move a camper, trailer, or motor home, make RV transport one of the simplest facets of the moving process by using a bit of common sense, as much advance planning as possible, and knowing how and when to ask the right questions. If you have friends or family members that have needed RV transport services in the past, it's always a wonderful idea to ask for recommendations, although a glowing review from an acquaintance should never be enough information to seal the deal. Armed with a bit of information, research, and patience in your corner, you'll make your next move a simple and painless one.