Casper Auto Shipping Companies
Posted on 07 10, 2013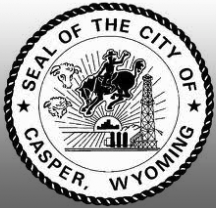 Learn about the city of Casper, Wyoming and explore Casper auto shipping companies. Whether you are relocating to Casper, WY to work, study or raise a family, AutoShipping.com can help you get free quotes from Casper auto transport companies!
City Background and History
Casper is the second largest city in Wyoming, with a population of a little over 55,000. Like many cities in the Rocky Mountains, the city of Casper started with Fort Caspar, which was built for travelers along the Oregon, California, and Mormon Trails. Ferries in the area helped travelers across the North Platte River. In 1859, the first bridge across the river was built, rendering the ferries largely obsolete. After railroad travel replaced wagon trains, the area was largely abandoned. The area was resettled thanks to speculators, who were anticipating the area being a stop on the Wyoming Central Railway. They were correct in their estimations, and the town of Casper was formed. The city was named in honor of Lt. Caspar Collins, but was founded as Casper thanks to a typographical error on the charter registered with the United States Post Office. Long known as the 'Oil City,' Casper has been home to constant oil production since 1889, and the industry still defines much of the city to this day.
As both a small city, and the central hub for a large surrounding region, Casper is home to a best-of-both-worlds scenario, offering small-town charm and friendliness, with big city amenities. This is exemplified best with its downtown region, which hosts half a dozen museums, ample dining and shopping, and the city even has an international airport, a distinction most cities of 50,000 can not lay claim too. Whether you want to rock out to the latest music, dance the night away at a club, check out a local film, or have a romantic night for two, Casper has pretty much got you covered.
The area is also home to an exhaustive list of outdoor recreation: there's no excuse not to get out and enjoy some of the natural splendor of the region. The city maintains over 260 acres of playground, athletic fields, and lawns, as well as over 1,000 acres of undeveloped parks, which are perfect for nature walks, bird watching, or just getting away from the hustle and bustle of life for a few days. Numerous hiking and biking trails abound in the city, with the Platte River Parkway being the standout in this well developed trail system. The city even offers the Lee McCune Braille Trail, which was developed so visually impaired and blind citizens could enjoy the trails as well.
It's no surprise why Casper is growing: with a great economy, friendly people, and a lot of amazing recreation opportunities, the city practically sells itself. Come join the party by calling Casper auto shipping companies today for their expert assistance in relocating you to this wonderful city.
Casper Auto Transporters
A-AAA Auto Transport
A-AAA Auto Transport's employees have over thirty years of experience in the auto transport industry, and know how to ship your car safely and securely. The company also offers discounts on shipping a car to Hawaii. Expedited shipping options are also available on a case by case basis.
MC Number: 479342
More About Casper