Savannah Auto Shipping Companies
Posted on 05 4, 2012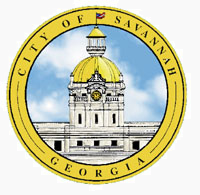 Learn about the city of Savannah, Georgia and explore Savannah auto shipping companies. Whether you are relocating to Savannah, GA to work, study or raise a family, AutoShipping.com can help you get free quotes from Savannah auto transport companies!
City Background and History
Few US cities epitomize southern charm and hospitality more than Savannah, Georgia. The city is located along the banks of the Savannah River on Georgia's east coast, and is often fondly referred to as the "Hostess City" of the country. Over the years, the city has received numerous accolades. The New York Times once listed Savannah as the 12th trendiest vacation spot in the world. Le Monde magazine called Savannah the most beautiful city in America, while CNN and Money magazine have both listed it as one of the top retirement spots in the country.
Millions of tourists visit Savannah each year to soak in the city's inimitable ambience. Savannah is known internationally for its historic buildings, its famed cemeteries and its eclectic collection of parks and historic monuments. Savannah's major attractions include the Fort Pulaski National Monument, Old Fort Jackson, the Savannah History Museum and the Telfair Museum of Art. The city's famed Bonaventure Cemetery was the primary setting for John Berendt's classic 'Midnight in the Garden of Good and Evil;' a non-fiction book that was later turned into a movie featuring Clint Eastwood.
Savannah's location in coastal Chatham County has also made it an important port city on the US East Coast. The Port of Savannah is one of the fastest growing and busiest container terminals in the country. Over the past five years, the container traffic handled annually by the port has more than doubled, and currently stands at around 3.4 million twenty-foot equivalent containers. The city's economy has also benefited from a strong manufacturing base and from the presence of the US military.
Savannah's biggest employers include Gulfstream Aerospace Corp., Georgia-Pacific Savannah River Mill and International Paper. Other companies with a major presence in Savannah include the Cocoa Cola Co. and Home Depot. The military's Fort Stewart and Hunter Army Airfield are also major employers in the city.
Savannah's population has remained fairly steady, at around 140,000 residents for the past two or three years. The broader Savannah Metropolitan area itself, though, has been growing steadily over the past few years and currently stands at around 355,000 residents. People relocate to Savannah each year for a variety of reasons. Savannah auto shipping companies help many of them transport their cars to the city in an economical and safe manner.
Savannah Auto Transporters
A-AAA Auto Transport
A-AAA Auto Transport's employees have over thirty years of experience in the auto transport industry, and know how to ship your car safely and securely. The company also offers discounts on shipping a car to Hawaii. Expedited shipping options are also available on a case by case basis.
MC Number: 479342
Able Auto Transport
Able Auto Transport has extensive experience in the auto shipping field. With 22 years of experience, this Kahoka, Missouri-based transporter is one of the most safest in the business. All Able Auto Transport drivers also carry more than the minimum insurance necessary, helping to pay for any damage to your vehicle in the event of an accident during shipping.
MC Number: 195242
AmeriFreight
AmeriFreight is a popular car shipper that handles many transport services for the US military and emergency services. A variety of overseas auto transport services are available from AmeriFreight, so customers can ship their vehicles nearly anywhere in the world.
MC Number: 597401
Autobahn USA Inc.
Autobahn USA Inc. is a car shipping company that specializes in transporting antique and luxury vehicles, though they are willing to transport just about any car, truck or SUV. Autobahn USA has even shipped the "Time Machine" car from the Back to the Future films.
MC Number: 351957
Auto Transport 123
Auto Transport 123 is a very new company in the auto shipping industry. However, their short period of existence has not prevented them from building up a network of 150 drivers ready to move your car today! Auto Transport 123 distinguishes itself from the competition by guaranteeing that all vehicles are shipped on a single trip from pick-up to delivery.
MC Number: 2247479
B&T Auto Transport
A Tustin, California based auto transporter that has been in business for nearly a decade. B&T Auto Transport can ship your car to many cities in the US. They also offer shipping to some islands, including Guam and Hawaii.
MC Number: 514486
Bluestar Auto Movers
Bluestar Auto Movers offers auto transport services and operates out of its Lauderdale Lakes, Florida headquarters. The shipper provides both door-to-door and terminal-to-terminal delivery methods. Bluestar Auto Movers also ships vehicles overseas to both Puerto Rico and Hawaii.
MC Number: 521007
Cosmos Auto Transport
Cosmos Auto Transport is a smaller car transporter that offers both local and long distance auto shipping services. They claim to be able to ship a car across country in less than 10 days. Cosmos is a BBB accredited company.
MC Number: 385773
Direct Express Auto Transport
Direct Express is one of the larger car shipping companies in the industry, having shipped over 21,000 vehicles in a year. Located in San Rafael, California, Direct Express Auto Transport has the ability to complete nearly 90% of shipments within a week of pick-up.
MC Number: 479342
Jayhawk Auto Transport
Jayhawk Auto Transport delivers cars to every state in the US, including Hawaii and Alaska. By offering both door-to-door delivery and terminal-to-terminal delivery, Jayhawk caters to a variety of customers with different needs. Expect between two to ten days for vehicle pick-up, and up to an additional ten days for delivery afterward.
MC Number: 519670
National Car Transport
National Car Transport is a Miami-based auto transporter with a stellar Better Business Bureau rating. The company can ship most cars and trucks, but it also offers shipping for motorcycles, boats and other recreational vehicles. Expedited shipping is also available.
MC Number: 481210
Ship Your Car Now
Ship Your Car Now is a relatively new auto transporter that has quickly attained a reputation for reliability. Established in 2010, Ship Your Car Now already has a A- rating on the BBB. Customers may be pleased to know that they are not charged a deposit for shipping until a shipper is dispatched to their location for pick-up.
MC Number: 714617
More About Savannah