Autobahn USA Inc. Review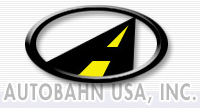 Autobahn USA Inc. is a company that specializes in point-to-point transportation of cars. The Lemont, Ill. based company bills itself as being an expert at handling a wide spectrum of cars, ranging from standard sedans to high-end luxury vehicles and antique cars, such as Duesenbergs, Ferraris and Lamborghinis. The company was established in 1999, and has acquired a certain degree of fame for transporting some famous Hollywood vehicles, including the Flintstone Mobile from the Flintstones and the Time Machine from the classic Back to the Future series.
Specialist in Standard and Classic Car Transportation
One way that Autobahn USA Inc. has tried to separate itself from the competition is by positioning itself as a specialist in transporting, not just standard vehicles, but also high-end classic and luxury vehicles. The company offers a range of pricing and shipping options designed to cater to different budgets. It transports cars across the U.S and Canada using a modern fleet of open carriers, as well as enclosed vehicles.
High Quality Shipping
Autobahn USA Inc. requires all of its drivers to have between six and eight years of prior experience transporting cars in the US or Canada. All of its drivers are equipped with beepers and cell phones that keep them in constant contact with dispatchers at the company's headquarters. As part of its shipping services, Autobahn installs plastic covers on car interiors and exteriors to protect vehicles from road grime and other debris during transportation.
Online Booking
Unlike many auto transportation companies these days, Autobahn USA Inc. does not offer online price quotes. Instead, it requires customers to call a toll-free number to obtain a quote. However, the company does offer a convenient online booking order form which customers can fill out and submit online in a matter of minutes. All of its quoted prices include insurance coverage for vehicles during transportation.
Clean Safety Record
Autobahn has a clean record with the Federal Motor Carrier Safety Administration (FMCSA), which maintains data on all registered US auto transporters. The company has an A+ rating with the Better Business Bureau. Over the last 24 months, there have been no accident reports or investigations associated with Autobahn USA Inc. according to the FMCSA.
Additional Research Tools & Information
MC Number 351957
Company Address
530 Western Ave
Brighton, MA 02135