Portland Auto Shipping Companies
Posted on 04 8, 2013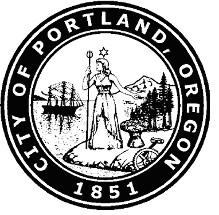 Learn about the city of Portland, Oregon and explore Portland auto shipping companies. Whether you are relocating to Portland, OR to work, study or raise a family, AutoShipping.com can help you get free quotes from Portland auto transport companies!
City Background and History
Portland is by far the largest city in Oregon, with a population of over 580,000. With a metropolitan area that encompasses over 2.6 million people, it's the 23rd most populous such area in the United States. The city was founded just before the end of the Oregon Trail in 1851, but was founded a decade before that. The city's name was decided between a best-of-three coin flip between the two founders of the city, each of which wanted to name it after his hometown. Mr. Pettygrove of Portland, Maine won, and the city of Portland was born. The penny used can still be found at the Oregon Historical Society. Today, Portland is the second largest city in the Northwest United States, a center of culturally liberal activity, and, in addition to the city's official name 'The City of Roses,' the unofficial slogan 'Keep Portland Weird' has cropped up into social consciousness, a testament to the area's culture.
Portland is more than just a liberal city in name, however, as it takes active steps to put its ideals into practice. The city is often called 'The Greenest City in America,' having officially won the award numerous times from such publications as Popular Science. Likewise, the city is often held up as a success story of how efficient and aggressive urban planning can help grow a vibrant city, as Portland never suffered from downtown urban neglect, expansive suburb and traffic growth, and haphazard development like many other cities with less stringent planning and zoning. The city also frequently factors into 'most liveable,' and 'safest' city lists, being named as such by reputable journals such as Forbes and Money.
Portland's nightlife is often said to rival that of much larger cities like Chicago or New York City. The New York Times itself conceded that Portland is not only the karaoke capital of the country, but that is has one of the 'most exciting music scenes' in the country. Indeed, the area was one of the homes of grunge revival movement in the 1990s, led by bands such as Nirvana, and to this day continues to produce many alternative and indie bands for (mostly) young and old alike to enjoy. The city is also home to more breweries than any other city in the world, and has been declared, unsurprisingly, to have the best happy hour in the country. Microbrews are a large part of the Portland culture, with hundreds already in production and more starting every day. Portland also has the 'best street food in America' according to CNN, and the city has the most food carts per capita of any city in the country.
With all this, Portland is considered one of the coolest cities in the country, and it's not hard to see why. Come join the fun by calling Portland auto shipping companies today for their expert assistance in helping you relocate a car or truck to the City of Roses, and help Keep Portland Weird yourself. 
Portland Auto Transporters
A2B Systems Inc.
A2B Systems Inc. is a Jeffersonville, Kentucky-based auto transporter. With seventeen years of experience, A2B Systems Inc. has proven to be a reliable and enduring company that deserves its A+ BBB rating. The company has a selection of hauling options, including both open and enclosed auto transport.
MC Number: 426174
A-AAA Auto Transport
A-AAA Auto Transport's employees have over thirty years of experience in the auto transport industry, and know how to ship your car safely and securely. The company also offers discounts on shipping a car to Hawaii. Expedited shipping options are also available on a case by case basis.
MC Number: 479342
Amerifreight
Amerifreight is a popular car shipper that handles many transport services for the US military and emergency services. A variety of overseas auto transport services are available from Amerifreight, so customers can ship their vehicles nearly anywhere in the world.
MC Number: 597401
Autobahn USA Inc.
Autobahn USA Inc. is a car shipping company that specializes in transporting antique and luxury vehicles, though they are willing to transport just about any car, truck or SUV. Autobahn USA has even shipped the "Time Machine" car from the Back to the Future films.
MC Number: 351957
Auto Transport 123
Auto Transport 123 is a very new company in the auto shipping industry. However, their short period of existence has not prevented them from building up a network of 150 drivers ready to move your car today! Auto Transport 123 distinguishes itself from the competition by guaranteeing that all vehicles are shipped on a single trip from pick-up to delivery.
MC Number: 2247479
B&T Auto Transport
A Tustin, California based auto transporter that has been in business for nearly a decade. B&T Auto Transport can ship your car to many cities in the US. They also offer shipping to some islands, including Guam and Hawaii.
MC Number: 514486
Bluestar Auto Movers
Bluestar Auto Movers offers auto transport services and operates out of its Lauderdale Lakes, Florida headquarters. The shipper provides both door-to-door and terminal-to-terminal delivery methods. Bluestar Auto Movers also ships vehicles overseas to both Puerto Rico and Hawaii.
MC Number: 521007
Cosmos Auto Transport
Cosmos Auto Transport is a smaller car transporter that offers both local and long distance auto shipping services. They claim to be able to ship a car across country in less than 10 days. Cosmos is a BBB accredited company.
MC Number: 385773
Direct Express Auto Transport
Direct Express is one of the larger car shipping companies in the industry, having shipped over 21,000 vehicles in a year. Located in San Rafael, California, Direct Express Auto Transport has the ability to complete nearly 90% of shipments within a week of pick-up.
MC Number: 479342
More About Portland