Naperville Auto Shipping Companies
Posted on 10 8, 2012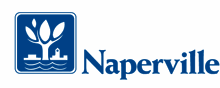 Learn about the city of Naperville, Illinois and explore Naperville auto shipping companies. Whether you are relocating to Naperville, IL to work, study or raise a family, AutoShipping.com can help you get free quotes from Naperville auto transport companies!
City Background and History
At 142,000 people, Naperville is the fifth largest city in Illinois, and lies just southwest of Chicago. Named after the first resident, Joseph Naper, Naperville was first settled in 1831 and incorporated in 1857. Naperville was a sleepy farming community for the next hundred years of its life, until Chicago's urban sprawl crept close in the 1960s, and the city began to grow rapidly as interstates, shopping malls, and high paying jobs flooded Naperville. Today, Naperville is one of the jewels of Illinois, and is the wealthiest city in the Midwest. With this wealth comes other benefits, and Money magazine named Naperville the second-best place to live in the entire country in 2006.
This designation as a great place to live was not a fluke. Naperville has been a mainstay on the list for the past decade. It's not hard to see why; perhaps no city in the nation has perfected the suburban lifestyle better than Naperville. The Naperville public library is ranked number one in the entire nation for small-sized cities, and two other complementary libraries rack up a combined 1.5 million visitors every year, with five million items in circulation, or 35 items for every citizen in Naperville. The school district routinely trounces state averages in every possible testing category, and eight universities and colleges have a campus within Naperville, making for a robust and well-rounded education system.
Home to a dizzying array of recreation options, Naperville has something for everyone. The Naperville Riverwalk, Naperville's 'Crown Jewel' built by residents of the city, is an award winning walk through the historic downtown and riverfront area, full of shopping, dining, art, and nature. Centennial Beach, built out of an old quarry, has community pools, beaches, slides, paddleboats, and a diving complex for swimmers of any ability. The Naperville Settlement, a twelve acre outdoor museum, takes you back to the 19th century, complete with costumed villagers. Eight golf courses dot Naperville, and the five professional teams of Chicago are only a short car or train ride away.
Each September, the Naperville Independent Film Festival features movies from independent filmmakers, with Roger Ebert offering the award for best film. A jazz festival is featured every June, as well as an outdoor summer concert series. Perhaps the most anticipated festival, however, is the Ribfest festival each July. With rib-eating and grilling contests, music acts like ZZ Top, and one of the best fireworks displays around, it's a sight not to be missed.
With all this, you'd be hard pressed to come up with a reason not to move to Naperville. Contact Naperville auto shipping companies and make the move to one of the best communities in the country today!
Naperville Auto Transporters
Able Auto Transport
Able Auto Transport has extensive experience in the auto shipping field. With 22 years of experience, this Kahoka, Missouri-based transporter is one of the most safest in the business. All Able Auto Transport drivers also carry more than the minimum insurance necessary, helping to pay for any damage to your vehicle in the event of an accident during shipping.
MC Number: 195242
Amerifreight
Amerifreight is a popular car shipper that handles many transport services for the US military and emergency services. A variety of overseas auto transport services are available from Amerifreight, so customers can ship their vehicles nearly anywhere in the world.
MC Number: 597401
Autobahn USA Inc.
Autobahn USA Inc. is a car shipping company that specializes in transporting antique and luxury vehicles, though they are willing to transport just about any car, truck or SUV. Autobahn USA has even shipped the "Time Machine" car from the Back to the Future films.
MC Number: 351957
Auto Transport 123
Auto Transport 123 is a very new company in the auto shipping industry. However, their short period of existence has not prevented them from building up a network of 150 drivers ready to move your car today! Auto Transport 123 distinguishes itself from the competition by guaranteeing that all vehicles are shipped on a single trip from pick-up to delivery.
MC Number: 2247479
B&T Auto Transport
A Tustin, California based auto transporter that has been in business for nearly a decade. B&T Auto Transport can ship your car to many cities in the US. They also offer shipping to some islands, including Guam and Hawaii.
MC Number: 514486
Bluestar Auto Movers
Bluestar Auto Movers offers auto transport services and operates out of its Lauderdale Lakes, Florida headquarters. The shipper provides both door-to-door and terminal-to-terminal delivery methods. Bluestar Auto Movers also ships vehicles overseas to both Puerto Rico and Hawaii.
MC Number: 521007
Cosmos Auto Transport
Cosmos Auto Transport is a smaller car transporter that offers both local and long distance auto shipping services. They claim to be able to ship a car across country in less than 10 days. Cosmos is a BBB accredited company.
MC Number: 385773
Direct Express Auto Transport
Direct Express is one of the larger car shipping companies in the industry, having shipped over 21,000 vehicles in a year. Located in San Rafael, California, Direct Express Auto Transport has the ability to complete nearly 90% of shipments within a week of pick-up.
MC Number: 479342
Jayhawk Auto Transport
Jayhawk Auto Transport delivers cars to every state in the US, including Hawaii and Alaska. By offering both door-to-door delivery and terminal-to-terminal delivery, Jayhawk caters to a variety of customers with different needs. Expect between two to ten days for vehicle pick-up, and up to an additional ten days for delivery afterward.
MC Number: 519670
National Car Transport
National Car Transport is a Miami-based auto transporter with a stellar Better Business Bureau rating. The company can ship most cars and trucks, but it also offers shipping for motorcycles, boats and other recreational vehicles. Expedited shipping is also available.
MC Number: 481210
Ship Your Car Now
Ship Your Car Now is a relatively new auto transporter that has quickly attained a reputation for reliability. Established in 2010, Ship Your Car Now already has a A- rating on the BBB. Customers may be pleased to know that they are not charged a deposit for shipping until a shipper is dispatched to their location for pick-up.
MC Number: 714617
More About Naperville
Top Naperville Attractions
Naperville Transportation