Minneapolis Auto Shipping Companies
Posted on 01 9, 2013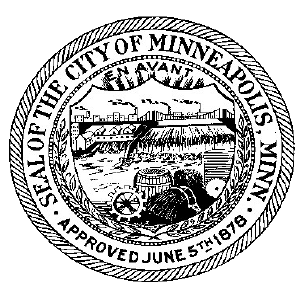 Learn about the city of Minneapolis, Minnesota and explore Minneapolis auto shipping companies. Whether you are relocating to Minneapolis, MN to work, study or raise a family, AutoShipping.com can help you get free quotes from Minneapolis auto transport companies!
City Background and History
Minneapolis, colloquially known as the City of Lakes, is the largest city in Minnesota, with a population of nearly 400,000. Named by the city's first schoolteacher from the word mni, the Sioux word for water, and polis, which is Greek for city, Minneapolis sits on both sides of the mighty Mississippi river, and adjoins the large city of St. Paul. Together, the two comprise the Twin Cities, which is one of the largest metropolitan areas in the United States, with over 3.3 million residents.
Minneapolis is the main stop between the disparate cities of Seattle and Chicago, making it an important shipping hub for the northern part of the country. It's ideal location at the confluence of the Minnesota and Mississippi rivers means that it deals extensively in trade by land, air and sea. Boasting one of the highest concentrations of Fortune 500 companies in the world, low unemployment, great social services, and comparatively low taxes make Minneapolis a hot market for businesses and people alike. Along with Saint Paul, Minneapolis contributes nearly two-thirds of the states GDP, and was recently named the top tech city in the United States, thanks to a cutting edge technology sector.
A cultural oasis in the midwest, Minneapolis boasts the second-most theatres per capita in the country, trailing only New York City. In fact, it is third largest live theatre market in the United States, behind only the aforementioned New York and Chicago, an impressive feat considering those cities are millions of people larger than Minneapolis. More than just theatre, Minneapolis boasts the Walker Art Center, one of the largest modern art museums in the United States, as well as the Minneapolis Institute of the Arts, which boasts over 100,000 pieces alone.
One of the few cities with a sports team in all of the 'Big Four,' professional sports are always in season in Minneapolis. Whether you want to check out baseball's Twins, the NHL's Wild, the Timberwolves of the NBA, or the fabled Minnesota Vikings NFL franchise, there is a sport for everyone to enjoy in Minneapolis. If you're looking to get outside, hit what's called the best-designed, financed, and maintained park system in the US, and enjoy the ample outdoor recreational opportunities provided by the city.
If there is a reason not to move to Minneapolis, no one has found it yet. With a thriving arts and culture scene, sports and outdoor recreation galore, and a thriving economy, Minneapolis really does have it all. Contact Minneapolis auto shipping companies to make the move to the City of Lakes today!
Minneapolis Auto Transporters
Able Auto Transport
Able Auto Transport has extensive experience in the auto shipping field. With 22 years of experience, this Kahoka, Missouri-based transporter is one of the most safest in the business. All Able Auto Transport drivers also carry more than the minimum insurance necessary, helping to pay for any damage to your vehicle in the event of an accident during shipping.
MC Number: 195242
Amerifreight
Amerifreight is a popular car shipper that handles many transport services for the US military and emergency services. A variety of overseas auto transport services are available from Amerifreight, so customers can ship their vehicles nearly anywhere in the world.
MC Number: 597401
Autobahn USA Inc.
Autobahn USA Inc. is a car shipping company that specializes in transporting antique and luxury vehicles, though they are willing to transport just about any car, truck or SUV. Autobahn USA has even shipped the "Time Machine" car from the Back to the Future films.
MC Number: 351957
Auto Transport 123
Auto Transport 123 is a very new company in the auto shipping industry. However, their short period of existence has not prevented them from building up a network of 150 drivers ready to move your car today! Auto Transport 123 distinguishes itself from the competition by guaranteeing that all vehicles are shipped on a single trip from pick-up to delivery.
MC Number: 2247479
B&T Auto Transport
A Tustin, California based auto transporter that has been in business for nearly a decade. B&T Auto Transport can ship your car to many cities in the US. They also offer shipping to some islands, including Guam and Hawaii.
MC Number: 514486
Cosmos Auto Transport
Cosmos Auto Transport is a smaller car transporter that offers both local and long distance auto shipping services. They claim to be able to ship a car across country in less than 10 days. Cosmos is a BBB accredited company.
MC Number: 385773
Direct Express Auto Transport
Direct Express is one of the larger car shipping companies in the industry, having shipped over 21,000 vehicles in a year. Located in San Rafael, California, Direct Express Auto Transport has the ability to complete nearly 90% of shipments within a week of pick-up.
MC Number: 479342
Ship Your Car Now
Ship Your Car Now is a relatively new auto transporter that has quickly attained a reputation for reliability. Established in 2010, Ship Your Car Now already has a A- rating on the BBB. Customers may be pleased to know that they are not charged a deposit for shipping until a shipper is dispatched to their location for pick-up.
MC Number: 714617
More About Minneapolis
Top Minneapolis Attractions
Minneapolis Transportation