Hillsboro Auto Shipping Companies
Posted on 04 8, 2013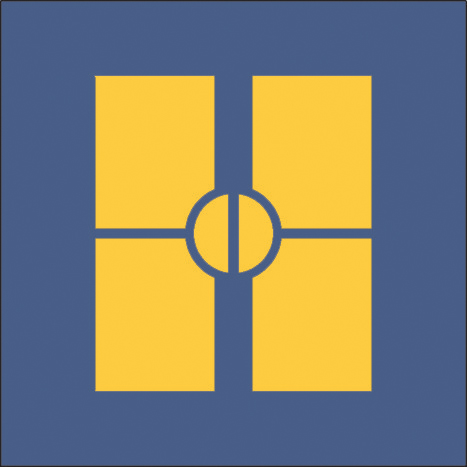 Learn about the city of Hillsboro, Oregon and explore Hillsboro auto shipping companies. Whether you are relocating to Hillsboro, OR to work, study or raise a family, AutoShipping.com can help you get free quotes from Hillsboro auto transport companies!
City Background and History
Hillsboro is the fifth largest city in Oregon, with a population of 91,000. European settlement of the area began in 1841, and the area was incorporated as a city in 1876. The area, which is situated not far from Portland, has largely risen and fallen with the fortunes of its larger neighbor, though the city was an early adopter of many modern city technologies, like electricity, and sewage and water treatment plants. Today, Hillsboro is a modern city full of boisterous private and public growth fueled by new projects such as a new city hall, a new cultural center, and a light rail line that has been extended into the city.
Hillsboro is considered the center of Oregon's 'Silicon Forest,' a name that plays on the Silicone Valley moniker, and describes the rich density of technology companies that have come to call the area home. Including Portland and other nearby cities like Gresham, Silicon Forest houses such industry powerhouses like Intel and Sun Microsystems, which have their largest plants in Hillsboro. Not to mention, there are numerous startups and companies that are just as reputable, but just smaller than the big names listed above. Hillsboro is also the 'port-of-entry,' so to speak, of three fiber optic cable lines bringing information to and from the United States to Asia, and, as such, the city has some of the largest companies which produce such cable in the world.
All these high paying jobs has led to a populace that demands a fair bit of culture, and the city of Hillsboro has delivered in recent years on that demand. Recent startups include the Hillsboro Symphony Orchestra, The Oregon Chorale Group, and the Glenn & Viola Walters Cultural Arts Center, which provide either the building, or the music, to allow the citizens of Hillsboro to enjoy fantastic quality music year-round without ever leaving the city limits. The Arts Center even provides spaces for local artists to showcase their works, as well as classroom space for instruction in all forms of art, dance, theatre, and music.
Ample outdoor recreational opportunities abound in Hillsboro as well. Check out the Oregon International Air Show, the largest in the state, each July, which can be viewed at one of the city's numerous outstanding parks. Afterwards, cool off by taking a dip at the Shute Park Aquatic and Recreation Center, and finish off the day with a round of golf at one of the city's publicly owned golf courses. Finish off the evening by taking in a free show at Shute Park, which has productions all summer long.
Whether you work for Intel, have the next big idea when it comes to green energy, or just want to relax and live in a wonderful Pacific Northwest city, Hillsboro is the place for you. Contact Hillsboro auto shipping companies today for their expert assistance in shipping your car to Hillsboro.
Hillsboro Auto Transporters
A-AAA Auto Transport
A-AAA Auto Transport's employees have over thirty years of experience in the auto transport industry, and know how to ship your car safely and securely. The company also offers discounts on shipping a car to Hawaii. Expedited shipping options are also available on a case by case basis.
MC Number: 479342
Amerifreight
Amerifreight is a popular car shipper that handles many transport services for the US military and emergency services. A variety of overseas auto transport services are available from Amerifreight, so customers can ship their vehicles nearly anywhere in the world.
MC Number: 597401
Autobahn USA Inc.
Autobahn USA Inc. is a car shipping company that specializes in transporting antique and luxury vehicles, though they are willing to transport just about any car, truck or SUV. Autobahn USA has even shipped the "Time Machine" car from the Back to the Future films.
MC Number: 351957
Auto Transport 123
Auto Transport 123 is a very new company in the auto shipping industry. However, their short period of existence has not prevented them from building up a network of 150 drivers ready to move your car today! Auto Transport 123 distinguishes itself from the competition by guaranteeing that all vehicles are shipped on a single trip from pick-up to delivery.
MC Number: 2247479
B&T Auto Transport
A Tustin, California based auto transporter that has been in business for nearly a decade. B&T Auto Transport can ship your car to many cities in the US. They also offer shipping to some islands, including Guam and Hawaii.
MC Number: 514486
Bluestar Auto Movers
Bluestar Auto Movers offers auto transport services and operates out of its Lauderdale Lakes, Florida headquarters. The shipper provides both door-to-door and terminal-to-terminal delivery methods. Bluestar Auto Movers also ships vehicles overseas to both Puerto Rico and Hawaii.
MC Number: 521007
Cosmos Auto Transport
Cosmos Auto Transport is a smaller car transporter that offers both local and long distance auto shipping services. They claim to be able to ship a car across country in less than 10 days. Cosmos is a BBB accredited company.
MC Number: 385773
Direct Express Auto Transport
Direct Express is one of the larger car shipping companies in the industry, having shipped over 21,000 vehicles in a year. Located in San Rafael, California, Direct Express Auto Transport has the ability to complete nearly 90% of shipments within a week of pick-up.
MC Number: 479342
More About Hillsboro
Top Hillsboro Attractions