Gresham Auto Shipping Companies
Posted on 04 8, 2013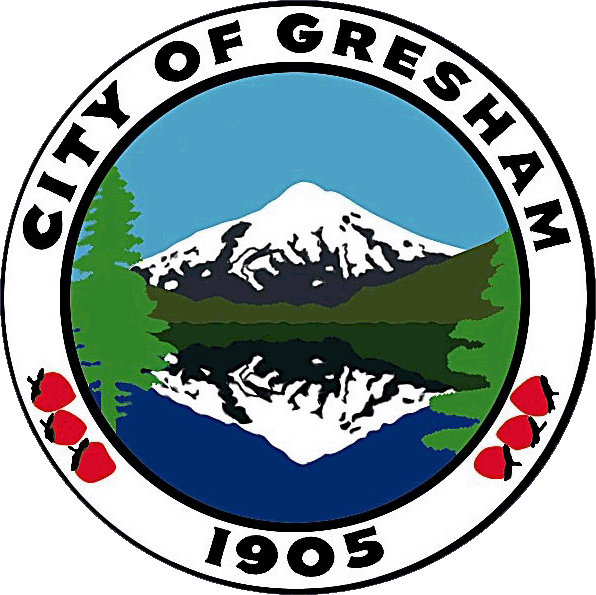 Learn about the city of Gresham, Oregon and explore Gresham auto shipping companies. Whether you are relocating to Gresham, OR to work, study or raise a family, AutoShipping.com can help you get free quotes from Gresham auto transport companies!
City Background and History
The city of Gresham is the fourth largest municipality in Oregon with a population of just over 100,000. Lying immediately to the east of Portland, it is usually considered a suburb of the larger city. Gresham was named after the Postmaster General at the time, Walter Q. Gresham, in a bid to allow the city to get a post office and postal code, thus allowing it to incorporate. The bid paid off, and the city was granted the post office in 1884. The city was finally incorporated in 1905, and has long been a quiet town servicing the needs of nearby Portland, but it has recently grown into a legitimate destination in its own right.
Gresham's best quality may be its access to so many amazing natural attractions and activities from such a short distance. A perfect confluence of weather patterns allow one of the nation's most prolific wine countries to exist just an hour away from the city, allowing romantic getaways and bachelorette parties alike to enjoy some of the world's best wine without having to fly to Europe to do so. Similarly only an hour away is the Oregon Coast, which has some of the last protected beaches to the Pacific Ocean. Protected beaches allow you to take in the ocean in all its primal glory, without gaudy development running up and down its pristine beaches. To be sure, the area is also dotted with picturesque seaside towns with white-sand beaches and all the attractions that come with it, but the natural beauty of an undisturbed beach is one to behold. If the mountains are more your style, then the Mt. Hood National Forest, just a half hour east, may be the place for you. The forest offers miles of hiking trails, undisturbed wilderness, and high-altitude alpine lakes for the frontiersman in you to enjoy.
For cultural attractions, you don't have to head to nearby Portland. Gresham is home to such gems as the Oregon Historical Society Museum, which houses over 85,000 artifacts from the area's history – from Native American days, to the current 21st century times. The Zimmerman House Museum features authentic 19th century buildings from the area, including a 600 acre working farm that dates back to 1874. The City of Gresham Art Gallery is a public gallery that artists in the city can rent space in to showcase their work. The gallery has been so successful that hours have increased substantially, and the city is looking to expand into a larger building to accommodate the needs of the residents.
Whether you make the commute to Portland everyday but don't like the home prices, or just want to enjoy a great Oregon city with easy access to almost everything your heart desires, Gresham may be the place for you. Contact Gresham auto shipping companies today for their help in relocating you to this great city.
Gresham Auto Transporters
A-AAA Auto Transport
A-AAA Auto Transport's employees have over thirty years of experience in the auto transport industry, and know how to ship your car safely and securely. The company also offers discounts on shipping a car to Hawaii. Expedited shipping options are also available on a case by case basis.
MC Number: 479342
Amerifreight
Amerifreight is a popular car shipper that handles many transport services for the US military and emergency services. A variety of overseas auto transport services are available from Amerifreight, so customers can ship their vehicles nearly anywhere in the world.
MC Number: 597401
Autobahn USA Inc.
Autobahn USA Inc. is a car shipping company that specializes in transporting antique and luxury vehicles, though they are willing to transport just about any car, truck or SUV. Autobahn USA has even shipped the "Time Machine" car from the Back to the Future films.
MC Number: 351957
Auto Transport 123
Auto Transport 123 is a very new company in the auto shipping industry. However, their short period of existence has not prevented them from building up a network of 150 drivers ready to move your car today! Auto Transport 123 distinguishes itself from the competition by guaranteeing that all vehicles are shipped on a single trip from pick-up to delivery.
MC Number: 2247479
B&T Auto Transport
A Tustin, California based auto transporter that has been in business for nearly a decade. B&T Auto Transport can ship your car to many cities in the US. They also offer shipping to some islands, including Guam and Hawaii.
MC Number: 514486
Bluestar Auto Movers
Bluestar Auto Movers offers auto transport services and operates out of its Lauderdale Lakes, Florida headquarters. The shipper provides both door-to-door and terminal-to-terminal delivery methods. Bluestar Auto Movers also ships vehicles overseas to both Puerto Rico and Hawaii.
MC Number: 521007
Cosmos Auto Transport
Cosmos Auto Transport is a smaller car transporter that offers both local and long distance auto shipping services. They claim to be able to ship a car across country in less than 10 days. Cosmos is a BBB accredited company.
MC Number: 385773
Direct Express Auto Transport
Direct Express is one of the larger car shipping companies in the industry, having shipped over 21,000 vehicles in a year. Located in San Rafael, California, Direct Express Auto Transport has the ability to complete nearly 90% of shipments within a week of pick-up.
MC Number: 479342
More About Gresham