Cincinnati Auto Shipping Companies
Posted on 03 25, 2013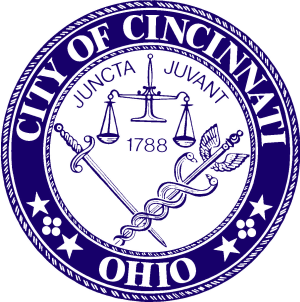 Learn about the city of Cincinnati, Ohio and explore Cincinnati auto shipping companies. Whether you are relocating to Cincinnati, OH to work, study or raise a family, AutoShipping.com can help you get free quotes from Cincinnati auto transport companies!
City Background and History
Cincinnati is the third largest city in Ohio, with a population of just under 300,000 people. The metropolitan area in which Cincinnati is the center of, is home to over 2,100,000 people, just edging out the Cleveland area for the largest metropolitan area in the state of Ohio. The city was founded in 1788 as Losantiville, but was changed to Cincinnati in honor of the Society of Cincinnati, of which the governor of the Northwest Territory at the time was a member. This change was done to honor George Washington, who is often considered a modern day Cincinnatus, the Roman general for whom the society is named. The city grew rapidly during the 19th century, due to its good location on the Ohio River, and was growing so quickly it actually became the first city to have a paid full-time fire department The city even had streetcar lines on its streets by 1859. Today, the steam-powered streetcars are gone, but a bustling and growing city still remains, looking brighter in the 21st century than ever.
Cincinnati's economic vitality is not dependent on any one entity. Nine Fortune 500 companies call the city home, and they combine to give nearly 100,000 area residents jobs and careers. The education sector is also a large contributor to the recent success of Cincinnati, with the University of Cincinnati alone employing over 15,000 people. The city also has a highly educated populace, and has one of the highest private school attendance rates in the county, while still boasting the 34th best public school system in the country according to Newsweek. All this makes for lots of educated and intelligent citizenry, which take on many high paying jobs in cutting edge fields that help make Cincinnati's economy such a powerhouse.
More than just work, however, the city also has plenty of places to play. If you want to watch professional players ply their trade, the city is home to two professional sports teams, the MLB Reds, and the NFL Bengals, and they can be found entertaining Cincinnati's citizens almost year round. The Over-the-Rhine district, near downtown, is the largest historic district in the country listed on the National Register of Historic Places, and publications like the New York Times have compared it favorably to places like Greenwich Village for its breathtaking architecture and uniformity of late 19th century building styles. The city has a nearly unlimited supply of local and national theatre, art, and music performances that cater to nearly every whim one could imagine, whether it be opera, hip hop dancing, or post-modern art.
Cincinnati was once called 'The Paris of the East' and its not hard to see why. Whether it's the stunning architecture, its location as a melting pot of cultures and ways of life, or just the beauty of its land, Cincinnati is one fine city to relocate to. Contact Cincinnati auto shipping companies today to help make that move a reality.
Cincinnati Auto Transporters
A-AAA Auto Transport
A-AAA Auto Transport's employees have over thirty years of experience in the auto transport industry, and know how to ship your car safely and securely. The company also offers discounts on shipping a car to Hawaii. Expedited shipping options are also available on a case by case basis.
MC Number: 479342
Able Auto Transport
Able Auto Transport has extensive experience in the auto shipping field. With 22 years of experience, this Kahoka, Missouri-based transporter is one of the most safest in the business. All Able Auto Transport drivers also carry more than the minimum insurance necessary, helping to pay for any damage to your vehicle in the event of an accident during shipping.
MC Number: 195242
Amerifreight
Amerifreight is a popular car shipper that handles many transport services for the US military and emergency services. A variety of overseas auto transport services are available from Amerifreight, so customers can ship their vehicles nearly anywhere in the world.
MC Number: 597401
Autobahn USA Inc.
Autobahn USA Inc. is a car shipping company that specializes in transporting antique and luxury vehicles, though they are willing to transport just about any car, truck or SUV. Autobahn USA has even shipped the "Time Machine" car from the Back to the Future films.
MC Number: 351957
Auto Transport 123
Auto Transport 123 is a very new company in the auto shipping industry. However, their short period of existence has not prevented them from building up a network of 150 drivers ready to move your car today! Auto Transport 123 distinguishes itself from the competition by guaranteeing that all vehicles are shipped on a single trip from pick-up to delivery.
MC Number: 2247479
B&T Auto Transport
A Tustin, California based auto transporter that has been in business for nearly a decade. B&T Auto Transport can ship your car to many cities in the US. They also offer shipping to some islands, including Guam and Hawaii.
MC Number: 514486
Bluestar Auto Movers
Bluestar Auto Movers offers auto transport services and operates out of its Lauderdale Lakes, Florida headquarters. The shipper provides both door-to-door and terminal-to-terminal delivery methods. Bluestar Auto Movers also ships vehicles overseas to both Puerto Rico and Hawaii.
MC Number: 521007
Cosmos Auto Transport
Cosmos Auto Transport is a smaller car transporter that offers both local and long distance auto shipping services. They claim to be able to ship a car across country in less than 10 days. Cosmos is a BBB accredited company.
MC Number: 385773
Direct Express Auto Transport
Direct Express is one of the larger car shipping companies in the industry, having shipped over 21,000 vehicles in a year. Located in San Rafael, California, Direct Express Auto Transport has the ability to complete nearly 90% of shipments within a week of pick-up.
MC Number: 479342
National Car Transport
National Car Transport is a Miami-based auto transporter with a stellar Better Business Bureau rating. The company can ship most cars and trucks, but it also offers shipping for motorcycles, boats and other recreational vehicles. Expedited shipping is also available.
MC Number: 481210
Ship Your Car Now
Ship Your Car Now is a relatively new auto transporter that has quickly attained a reputation for reliability. Established in 2010, Ship Your Car Now already has a A- rating on the BBB. Customers may be pleased to know that they are not charged a deposit for shipping until a shipper is dispatched to their location for pick-up.
MC Number: 714617
More About Cincinnati
Top Cincinnati Attractions
Cincinnati Transportation