Bloomington Auto Shipping Companies
Posted on 01 9, 2013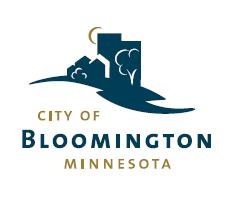 Learn about the city of Bloomington, Minnesota and explore Bloomington auto shipping companies. Whether you are relocating to Bloomington, MN to work, study or raise a family, AutoShipping.com can help you get free quotes from Bloomington auto transport companies!
City Background and History
Bloomington is the fifth largest city in Minnesota, with a population of just over 80,000. Settled in 1843, Bloomington was a small village outside the Twin Cities of Minneapolis and St. Paul, and was a farming community for most of its existence. As the metropolis nearby grew, Bloomington slowly began the transformation from rural village to modern suburban community. Formally organized as a city in 1960, Bloomington received a large boost by being the home to both the Minnesota Twins of Major League Baseball and the Minnesota Vikings of the National Football League. Today, Bloomingdale is seen as an attractive suburb for those who work in nearby St. Paul and Minneapolis, and a great place to raise a family.
Though it is often viewed as a bedroom community, Bloomington actually has more jobs per capita than either of the Twin Cities; in fact, the city actually has more jobs than it does residents. The Mall of America is a major boost to this claim: the mall employs over 13,000 employees alone. Receiving over 40 million visitors annually, the Mall of America is the largest mall in the country, and a tourist attraction in its own right. Currently planning an expansion to double its size, the mall boasts over 500 stores, as well as a roller coaster, theme park, and countless dining options spread over 5 levels.
But, Bloomington is much more than just the mall. Not only do residents here have access to all the world-class amenities that the Twin Cities offer, such as fine dining, vivacious nightlife, and a multitude of cultural options, but the city itself boasts an impressive array of recreational opportunities as well. The Water Park of America, located just minutes from the Mall, is the largest indoor water park in the country, which boasts 87 degree temperatures every day of the year – perfect for a mini vacation away from Minnesota's punishing winters. With a hotel attached to the edge of the park, this all-inclusive getaway is perfect for couples and families alike.
There are also outdoor opportunities for any season in Bloomingdale. Check out the Minnesota Valley Wildlife Refuge, one of only four urban wildlife parks in the country. With over 14,000 acres to explore, every trip through this park will certainly be unique. The Normandale Japanese Gardens offer a fantastic location for a summer stroll, and the Sea Life Aquarium is a great visit at all times of year.
With the benefits of a big city with none of the drawbacks, Bloomington is the perfect place to relocate to. Come enjoy 'Minnesota nice' every day of the year; contact Bloomington auto shipping companies today for their assistance with your move to Bloomington.
Bloomington Auto Transporters
Able Auto Transport
Able Auto Transport has extensive experience in the auto shipping field. With 22 years of experience, this Kahoka, Missouri-based transporter is one of the most safest in the business. All Able Auto Transport drivers also carry more than the minimum insurance necessary, helping to pay for any damage to your vehicle in the event of an accident during shipping.
MC Number: 195242
Amerifreight
Amerifreight is a popular car shipper that handles many transport services for the US military and emergency services. A variety of overseas auto transport services are available from Amerifreight, so customers can ship their vehicles nearly anywhere in the world.
MC Number: 597401
Autobahn USA Inc.
Autobahn USA Inc. is a car shipping company that specializes in transporting antique and luxury vehicles, though they are willing to transport just about any car, truck or SUV. Autobahn USA has even shipped the "Time Machine" car from the Back to the Future films.
MC Number: 351957
Auto Transport 123
Auto Transport 123 is a very new company in the auto shipping industry. However, their short period of existence has not prevented them from building up a network of 150 drivers ready to move your car today! Auto Transport 123 distinguishes itself from the competition by guaranteeing that all vehicles are shipped on a single trip from pick-up to delivery.
MC Number: 2247479
B&T Auto Transport
A Tustin, California based auto transporter that has been in business for nearly a decade. B&T Auto Transport can ship your car to many cities in the US. They also offer shipping to some islands, including Guam and Hawaii.
MC Number: 514486
Cosmos Auto Transport
Cosmos Auto Transport is a smaller car transporter that offers both local and long distance auto shipping services. They claim to be able to ship a car across country in less than 10 days. Cosmos is a BBB accredited company.
MC Number: 385773
Direct Express Auto Transport
Direct Express is one of the larger car shipping companies in the industry, having shipped over 21,000 vehicles in a year. Located in San Rafael, California, Direct Express Auto Transport has the ability to complete nearly 90% of shipments within a week of pick-up.
MC Number: 479342
Ship Your Car Now
Ship Your Car Now is a relatively new auto transporter that has quickly attained a reputation for reliability. Established in 2010, Ship Your Car Now already has a A- rating on the BBB. Customers may be pleased to know that they are not charged a deposit for shipping until a shipper is dispatched to their location for pick-up.
MC Number: 714617
More About Bloomington
Top Bloomington Attractions
Bloomington Transportation