South Bend Auto Shipping Companies
Posted on 10 15, 2012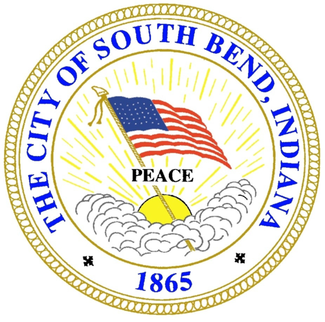 Learn about the city of South Bend, Indiana and explore South Bend auto shipping companies. Whether you are relocating to South Bend, IN to work, study or raise a family, AutoShipping.com can help you get free quotes from South Bend auto transport companies!
City Background and History
South Bend, Indiana is the fourth largest city in Indiana, with a population of just over 100,000. Founded in the late 18th century as a fur trading post, South Bend was incorporated as a city in 1865. As with many communities in Indiana, South Bend's early history was influenced largely by the river that flows through the city. This led to a large amount of industrial development, including the headquarters of the Studebaker automobile company. Today, South Bend anchors the border area between Indiana and Michigan, and is the primary area for those attending the esteemed Notre Dame University.
Together with Saint Mary's College and Holy Cross College, Notre Dame constitutes a trio of Catholic Universities in South Bend, which are a testament to the large amount of Polish immigration to the area that helped South Bend flourish in the 19th century. The most prestigious of the three, Notre Dame is one of the leading universities in the nation in both academics and athletics. Ranked as the 19th best university in the country in 2010, Notre Dame is a well-respected research institution that has over 10,000 combined undergraduate and graduate students. Nicknamed the Fighting Irish, despite being founded by French missionaries in a Polish town, the university is known for creating strong bonds between students and the university. Over 50% of alumni gave the university a donation in 2010, and the university alumni list includes gold medal winners, sports stars, astronauts, Nobel Prize winners, and numerous US senators and congressmen.
The nearby university adds a large amount of culture and arts programs to South Bend, and a thriving college atmosphere can be found in South Bend throughout the year. Numerous theatres specializing in dance, orchestral, and performance arts can be found at multiple locations in South Bend, with the Morris Performing Arts Center attracting numerous national acts year round. The downtown area is home to many local art galleries of all genres and styles. The St. Joseph's Public Library is rated as one of the top ten in the country, and the city maintains over 23,000 acres of public park lands, including the oldest zoo in the state and three public golf courses.
If you are looking for a world-class research institution, or a vibrant college town with all the big city amenities, South Bend is the place for you. To help you make the move, or to help get your child out of the house and into one of Notre Dame's 29 dorm halls, a professional can make all the difference. Call South Bend auto shipping companies today!
South Bend Auto Transporters
A-AAA Auto Transport
A-AAA Auto Transport's employees have over thirty years of experience in the auto transport industry, and know how to ship your car safely and securely. The company also offers discounts on shipping a car to Hawaii. Expedited shipping options are also available on a case by case basis.
MC Number: 479342
Able Auto Transport
Able Auto Transport has extensive experience in the auto shipping field. With 22 years of experience, this Kahoka, Missouri-based transporter is one of the most safest in the business. All Able Auto Transport drivers also carry more than the minimum insurance necessary, helping to pay for any damage to your vehicle in the event of an accident during shipping.
MC Number: 195242
Amerifreight
Amerifreight is a popular car shipper that handles many transport services for the US military and emergency services. A variety of overseas auto transport services are available from Amerifreight, so customers can ship their vehicles nearly anywhere in the world.
MC Number: 597401
Auto Transport 123
Auto Transport 123 is a very new company in the auto shipping industry. However, their short period of existence has not prevented them from building up a network of 150 drivers ready to move your car today! Auto Transport 123 distinguishes itself from the competition by guaranteeing that all vehicles are shipped on a single trip from pick-up to delivery.
MC Number: 2247479
B&T Auto Transport
A Tustin, California based auto transporter that has been in business for nearly a decade. B&T Auto Transport can ship your car to many cities in the US. They also offer shipping to some islands, including Guam and Hawaii.
MC Number: 514486
Cosmos Auto Transport
Cosmos Auto Transport is a smaller car transporter that offers both local and long distance auto shipping services. They claim to be able to ship a car across country in less than 10 days. Cosmos is a BBB accredited company.
MC Number: 385773
Direct Express Auto Transport
Direct Express is one of the larger car shipping companies in the industry, having shipped over 21,000 vehicles in a year. Located in San Rafael, California, Direct Express Auto Transport has the ability to complete nearly 90% of shipments within a week of pick-up.
MC Number: 479342
Jayhawk Auto Transport
Jayhawk Auto Transport delivers cars to every state in the US, including Hawaii and Alaska. By offering both door-to-door delivery and terminal-to-terminal delivery, Jayhawk caters to a variety of customers with different needs. Expect between two to ten days for vehicle pick-up, and up to an additional ten days for delivery afterward.
MC Number: 519670
Ship Your Car Now
Ship Your Car Now is a relatively new auto transporter that has quickly attained a reputation for reliability. Established in 2010, Ship Your Car Now already has a A- rating on the BBB. Customers may be pleased to know that they are not charged a deposit for shipping until a shipper is dispatched to their location for pick-up.
MC Number: 714617
More About South Bend
Top South Bend Attractions
South Bend Transportation