Maine Auto Transport Quotes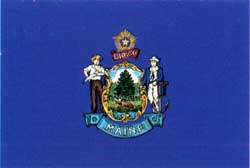 Maine auto shipping companies can transport cars to any destination within the country. Most of them are licensed for multi-state operations and are equipped with modern fleets and sophisticated navigation systems for transporting your car safely to its destination. If you are looking for a Maine auto transport company, you can find one quite easily by submitting your requirements using an online quote comparison site. All you need to do to get quotes from multiple companies is provide details such as where you want your car picked up and shipped to, how soon you want it transported, and how you would like it shipped.
Auto Transport Companies in Maine Cities
Read more about Maine auto transport companies in the following cities.
Moving to Maine
Maine is one of the northernmost states in the country. It shares a border with Canada to the north, the Atlantic Ocean to the south and east and New Hampshire to the west. The state's legendary coastline and its rugged beauty have made it a major tourist destination in the U.S. northeast. Maine is perhaps best known though for its abundant seafood, especially lobster. It is also one of the biggest sources of paper products in the country.
Car Transporting Companies in Maine
Maine auto shipping companies are experts at hauling cars to destinations within the region and outside it. Most of them will be able to ship your car for roughly the same amount that it would have cost you for a do-it-yourself relocation. Importantly, by hiring a professional auto shipper, you can reduce some of the stress involved with any relocation.
Choosing the Right Company
The key to a stress-free experience, though, lies in knowing how to choose the right company and the right options.
When choosing a Maine auto shipping company, make sure it is reliable. Ensure that the company is properly registered and insured for interstate car transportation. Properly licensed operators are required to register with the Federal Motor Carrier Safety Administration. Check the FMCSA's website for information about your carrier.
Do not feel shy about asking for customer testimonials. Also, see if you can find more details about the company via the Better Business Bureau.
Decide if you want an open carrier or a more expensive enclosed carrier. Most Maine auto shipping companies ship cars on open carriers. However, if you have an expensive automobile or are concerned about your vehicle getting damaged during transportation, ask for an enclosed carrier.
Choose between door-to-door or terminal-to-terminal shipping. The first option is more convenient, but it is also more costly than terminal-to-terminal shipping. If you are choosing the latter option, make sure to find out how far the shipping company's terminals are before you make a booking.
Make your Arrangements Early
Maine auto shipping companies usually require you to make you your car transportation arrangements between seven and 10 days in advance. Remember, the more flexible you are with your dates, the more likely you are going to be able to negotiate a better price. Sometimes, even if you book door-to-door service, local regulations might prohibit your auto hauler from picking up your car from your neighborhood. In such cases, your car company will pick it up from a convenient location as close to your home as possible.
Hiring a professional auto hauling company is less expensive and less complicated than you might assume. So, if you need to have your car transported to or from Maine, do yourself a favor and hire a Maine auto shipping company to haul it for you.
Maine Transportation Resources