South Portland Auto Shipping Companies
Posted on 11 13, 2012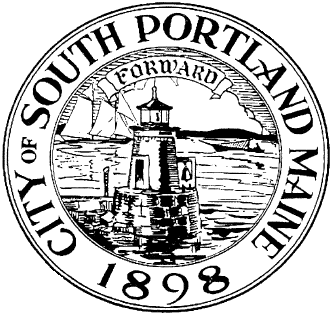 Learn about the city of South Portland, Maine and explore South Portland auto shipping companies. Whether you are relocating to South Portland, ME to work, study or raise a family, AutoShipping.com can help you get free quotes from South Portland auto transport companies!
City Background and History
South Portland, with a population of just over 25,00 people, is the fourth largest city in Maine. As you would expect, South Portland can be found just beneath Portland, Maine, though the community originally broke away from Cape Elizabeth and not its namesake Portland. Inhabited for nearly 400 years, the city of South Portland was formally incorporated in 1895, making it one of the youngest cities in the region. The citizens of South Portland lived a quiet existence until a shipyard was built in 1940 to assist Great Britain and, later, the United States in World War II. This small community employed 30,000 people, who built 10% of all the Liberty Ships used by the Navy. The shipyard was decommissioned in 1945, but the profound change it brought to the region was here to stay. Today, South Portland is part of the greater Portland region, and it is full of economic and recreational opportunities.
South Portland is split into two distinct areas: one dominated by industry and commerce, and the other by residences and recreational facilities and grounds. South Portland was chosen as the site of the Maine Mall over its larger neighbor, and, today, the Mall is the largest facility in the US north of Boston, with over 40,000 people walking through its doors every day. Numerous high tech industries, such as computer chip factories, occupy the industrial parks, and the city is home to the second busiest oil port on the East Coast.
The other half of South Portland benefits from the nearby culture of Portland, and its residents flock there in droves to enjoy all the amenities Portland has to offer. The large business tax base allows South Portland to fund a variety of recreational programs as well. With over 525 acres of park land, people can enjoy almost any activity. Eight miles of walking trails weave around a town-owned ocean beach, and a pool and community center have recently opened as well. A 100+ strong police and fire department lead to low crime rates and quick response times. And, when you need to kill a few hours, dine on some just-caught seafood and watch the waves crash onto the piers at one of the many ocean-front restaurants.
If you'd like to spend your days watching the sun set over a lighthouse on a quintessential Atlantic Coast, then you need look no farther than South Portland. From its economic opportunities to its plentiful recreation opportunities, you would be a fool not to make a move to this wonderful city. Contact South Portland auto shipping companies today for their professionalism and knowledge in helping you relocate to this quaint city.
South Portland Auto Transporters
A-AAA Auto Transport
A-AAA Auto Transport's employees have over thirty years of experience in the auto transport industry, and know how to ship your car safely and securely. The company also offers discounts on shipping a car to Hawaii. Expedited shipping options are also available on a case by case basis.
MC Number: 479342
Auto Transport 123
Auto Transport 123 is a very new company in the auto shipping industry. However, their short period of existence has not prevented them from building up a network of 150 drivers ready to move your car today! Auto Transport 123 distinguishes itself from the competition by guaranteeing that all vehicles are shipped on a single trip from pick-up to delivery.
MC Number: 2247479
More About South Portland
Top South Portland Attractions
South Portland Transportation