Lewiston Auto Shipping Companies
Posted on 11 13, 2012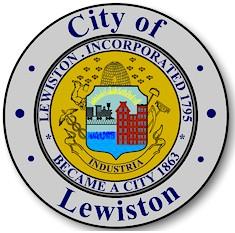 Learn about the city of Lewiston, Maine and explore Lewiston auto shipping companies. Whether you are relocating to Lewiston, ME to work, study or raise a family, AutoShipping.com can help you get free quotes from Lewiston auto transport companies!
City Background and History
Lewiston is the second largest city in Maine, with a population of just 36,000. Founded in 1768, and incorporated in 1790, Lewiston was built on the Androscoggin River, which would become a vital resource in its growth and success. Water-power turned Lewiston into a textile powerhouse, and, when the railroad linked Maine to the great cities of Eastern Canada, Lewiston began a century-long age of prosperity. Like all water-powered factory towns, the early 1900s hit Lewiston hard, but a determined revival of the area in the late 20th century has led to the prosperous city that has earned its place in the 21st century.
The resurgence of Lewiston has been a story of national prominence among those so inclined to study city redevelopment. Starting with the sale of the then-publicly owned one-million-square-foot mill complex to private development, and continuing with a 20 million dollar fiber optic cable upgrade, the laying of new streets and demolishing old sections of downtown, and constructing a college campus have made Lewiston a force in the urban renewal field. Earning an 'All-American City Award' from the National Civic League, Lewiston was recognized for being a community that realized and addressed community-wide problems, and that tackled those challenges to achieve marked success. Today, Lewiston's revitalization has become a how-to list for other cities looking to do the same.
In downtown Lewiston, one doesn't have to look very far to see vibrant art thanks to the students at Bates College, who, along with the Museum of Art on campus, create most of the local art that adorns Lewiston. The Public Theatre hosts half a dozen plays throughout the year, with actors coming from all over the country to perform here. The Lewiston-Auburn Film Festival every April highlights films of national, regional, and local prominence. The Great Falls Balloon Festival, held every August, is a smorgasbord of color and shapes, with hundreds of hot air balloons taking to the sky.
As is the case with every community in Maine, you won't be hard pressed to find outdoor events to suit your taste. Whether you prefer the beaches and bite of the North Atlantic, or prefer the White Mountains of New Hampshire and the vast untamed wilderness of Northern Maine, you can ski in the winter, hike the spring and fall, and swim all summer. The possibilities here are limited only by your imagination and desire.
With all this, it's not hard to see why Lewiston is an up-and-coming city in Maine, and one of the great revival success stories of the past twenty years in New England. If you want to get lost in the wilderness while still enjoying one of the best small cities in the area, contact Lewiston auto shipping companies today.
Lewiston Auto Transporters
A-AAA Auto Transport
A-AAA Auto Transport's employees have over thirty years of experience in the auto transport industry, and know how to ship your car safely and securely. The company also offers discounts on shipping a car to Hawaii. Expedited shipping options are also available on a case by case basis.
MC Number: 479342
Auto Transport 123
Auto Transport 123 is a very new company in the auto shipping industry. However, their short period of existence has not prevented them from building up a network of 150 drivers ready to move your car today! Auto Transport 123 distinguishes itself from the competition by guaranteeing that all vehicles are shipped on a single trip from pick-up to delivery.
MC Number: 2247479
More About Lewiston