Kansas Auto Transport Quotes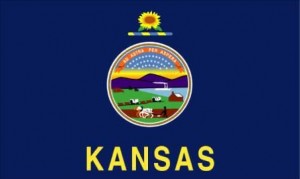 Consider using a Kansas auto shipping company to transport your car if you are planning to move to, or away from the state. Regardless of where you are coming from or headed to, Kansas auto shippers can ease the transition by moving your car and other vehicles for you in a quick, efficient and inexpensive manner. To get free quotes from multiple Kansas auto shipping firms, all you need to do is to use an online quote comparison site and specify when you want your car picked up, where you want it shipped to, and what kind of shipping service you want.
Auto Transport Companies in Kansas Cities
Read more about Kansas auto transport companies in the following cities.
Car Shipping in Kansas
The prices you receive will depend on your requirements. Generally speaking, the more flexible you are with your shipping dates and options, the better prices you are likely to receive from your Kansas auto shipping company. Auto haulers in the state and elsewhere typically charge based on mileage, the type of carrier you choose and whether you want door-to-door delivery or terminal-to-terminal shipping.
The Sunflower State
Kansas is situated in the American Midwest near the geographic center of the nation. The Sunflower State state is a major producer of wheat, soybean and other agricultural products. Its economy is also heavily dependant on cattle, hogs and dairy products. Kansas shares its borders with Nebraska on the north, Oklahoma to the south, Missouri to the east, and Colorado to the west. Kansas is known for its extreme temperatures. Certain parts of the state get extremely hot in summer, while other regions experience bitter cold during winter.
How to Choose a Car Shipping Company
Kansas auto shipping firms are experienced with the terrain and the weather conditions in the region and can have your car transported in a safe and efficient manner. In most cases, professional auto haulers in the state will likely be able to get your car to its destination faster than you can and for almost the same amount of money that it would have cost you to drive the car to its new destination.
Before choosing a Kansas auto shipping firm, make sure you understand all your shipping options. Most car shippers transport cars in either open carriers or in enclosed carriers. If cost is your primary concern, an open carrier is likely to cost you a whole lot less than having your car shipped in a closed carrier. Ask your shipping company about how much more they charge for a closed carrier before making any decision.
Understand your Options
Auto transporters in Kansas can arrange to have your car picked up from your front door and delivered to your front door at its destination. However, be aware that such door-to-door delivery can be more expensive than terminal-to-terminal shipping. When choosing a Kansas auto shipping company, find out if it offers door-to-door service in your area. If it does not offer the service, find out how far away their closest car shipping terminal is located. Sometimes, a car shipping company might offer a great rate on terminal-to-terminal services, but its terminals could be located too far away for it to make much sense for you.
Entrust your Car with a Reputable Company
Finally, as with any major purchase, make sure that you are entrusting your car with a reputable company. Your vehicle is a costly asset, so you need to verify that you are having it shipped by a company that is safe, reliable and properly licensed. Regardless of why you want your car moved to or from Kansas, having a Kansas auto shipping company do it for you can reduce a lot of the stress involved with any relocation.
Kansas Transportation Resources