Topeka Auto Shipping Companies
Posted on 10 29, 2012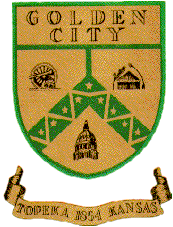 Learn about the city of Topeka, Kansas and explore Topeka auto shipping companies. Whether you are relocating to Topeka, KS to work, study or raise a family, AutoShipping.com can help you get free quotes from Topeka auto transport companies!
City Background and History
Topeka, with a population of just over 125,000 people, is the capital and third largest city in Kansas. Founded in 1854 by eastern anti-slavery settlers, Topeka was a Kansa (not Kansas) Indian name meaning 'to dig good potatoes,' and was chosen because the settlers thought it was novel and sounded harmonious to their ears. Being the spot where settlers leaving Independence, Missouri stopped to cross the Kansas River en route to Oregon, Topeka quickly grew to regional prominence as an important trading city. The site of the famous Brown vs. Board of Education court case, Topeka claimed national importance as the city in which segregation was struck down as illegal by the Supreme Court of the United States. As the city began rebuilding following a devastating F5 tornado that rocked Topeka in 1966, the city grew rapidly, leading to the modern technological Midwestern city that we all know today.
Topeka has a vibrant economy, and the booming nature of its job market is one of the main reasons for its success as a city. Being that it is the capital of Kansas, Topeka employs a large number of government workers. The three hospitals here employ over 5,000 people as well, and a wide variety of local and large retail chains support another 10% of the local populace. Manufacturing has a large presence here as well, with companies such as Goodyear, Payless, and Frito-Lay housing facilities in Topeka. A good sized finance and insurance sector, as well as a burgeoning science and technology sector, make for an incredibly diverse economy that is better able to weather the ups and downs of the national economic status compared to much larger cities.
Topeka is home to some of the best culture spots in Kansas, the most famous of which is the Brown v. Board of Education National Historic Site, which commemorates the monumental court decision, and details the history behind, and ramifications of, the decision here in Topeka and around the country. The Kansas History Museum is full of all aspects of Kansas history, from its origins as a battleground territory over slavery, to its importance as a regional trade port and role in the growth of Kansas. The recently opened Kansas Children's Discovery Center is fun for children of all ages, with interactive exhibits that focus on science, arts, and math.
Performing arts are thriving in Topeka as well. With half a dozen concert halls and theatres that host dances, plays, operas, symphonies, and concerts throughout the year, Topeka has enough variation to leave almost anyone satisfied. With arts, history, culture, and the economy, there is nary a reason not to move to Topeka. Contact Topeka auto shipping companies today to arrange your move to Kansas' wonderful capital.
Topeka City Auto Transporters
A-AAA Auto Transport
A-AAA Auto Transport's employees have over thirty years of experience in the auto transport industry, and know how to ship your car safely and securely. The company also offers discounts on shipping a car to Hawaii. Expedited shipping options are also available on a case by case basis.
MC Number: 479342
Able Auto Transport
Able Auto Transport has extensive experience in the auto shipping field. With 22 years of experience, this Kahoka, Missouri-based transporter is one of the most safest in the business. All Able Auto Transport drivers also carry more than the minimum insurance necessary, helping to pay for any damage to your vehicle in the event of an accident during shipping.
MC Number: 195242
Auto Transport 123
Auto Transport 123 is a very new company in the auto shipping industry. However, their short period of existence has not prevented them from building up a network of 150 drivers ready to move your car today! Auto Transport 123 distinguishes itself from the competition by guaranteeing that all vehicles are shipped on a single trip from pick-up to delivery.
MC Number: 2247479
Cosmos Auto Transport
Cosmos Auto Transport is a smaller car transporter that offers both local and long distance auto shipping services. They claim to be able to ship a car across country in less than 10 days. Cosmos is a BBB accredited company.
MC Number: 385773
More About Topeka