Overland Park Auto Shipping Companies
Posted on 10 29, 2012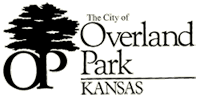 Learn about the city of Overland Park, Kansas and explore Overland Park auto shipping companies. Whether you are relocating to Overland Park, KS to work, study or raise a family, AutoShipping.com can help you get free quotes from Overland Park auto transport companies!
City Background and History
Overland Park is the second most populous city in Kansas, with a population of just under 175,000. A young city for the Midwest, Overland Park was founded in the early 20th century, when William Strang purchased 600 acres of land that would eventually become part of the downtown area. One of the areas he purchased was named Overland Park, and the name stuck. Overland Park was not incorporated as a city until 1960, making it the youngest city in Johnson county, and one of the youngest in the state. Today, Overland Park is a modern award-winning city that consistently ranks as one of the best places to live in the United States by publications such as Money magazine.
As seems to be the case in every city in Kansas, Overland Park is full of recreational activities. The Overland Park Arboretum and Botanical Gardens is a 300 acre complex, 85% of which is planted with native plants and trees. Currently being developed, the Park stands to be one of the best in the state when it is fully grown in. The Deanna Rose Children's farmstead is one of the top tourist destinations in Kansas, and has more than 200 animals, fishing holes, early 20th century buildings and more for children and adults of all ages. Named the #1 kid friendly-city in America by Zero Population Group in 2001, there are many events for children in Overland Park, making it one of the best places in the country to raise a family.
The downtown region is perhaps the pride of Overland Park, and there is no place that citizens rave about more in their city than downtown. Independent shops and restaurants dominate this downtown region, with over 300 present here. The farmer's market shows up here twice a week, and is one of the best in the Midwest. Hundreds of vendors come out to this market, which features events such as live jazz, art shows, and family activities, in addition to the wide range of locally grown fruits, vegetables, and flowers. Numerous festivals celebrating classic Midwestern staples like barbeque, jazz and hard works dot the calendar throughout the year as well.
With all this, it's not hard to see why Overland Park owns numerous accolades, like best places to grow up, best places to raise your kids, and the 7th best city in the US. Get your family to Overland Park today by contacting Overland auto shipping companies, which will help you make your way to Overland Park right away!
Overland Park Auto Transporters
Able Auto Transport
Able Auto Transport has extensive experience in the auto shipping field. With 22 years of experience, this Kahoka, Missouri-based transporter is one of the most safest in the business. All Able Auto Transport drivers also carry more than the minimum insurance necessary, helping to pay for any damage to your vehicle in the event of an accident during shipping.
MC Number: 195242
Auto Transport 123
Auto Transport 123 is a very new company in the auto shipping industry. However, their short period of existence has not prevented them from building up a network of 150 drivers ready to move your car today! Auto Transport 123 distinguishes itself from the competition by guaranteeing that all vehicles are shipped on a single trip from pick-up to delivery.
MC Number: 2247479
Cosmos Auto Transport
Cosmos Auto Transport is a smaller car transporter that offers both local and long distance auto shipping services. They claim to be able to ship a car across country in less than 10 days. Cosmos is a BBB accredited company.
MC Number: 385773
More About Overland Park
Top Overland Park Attractions
Overland Park Transportation