Olathe Auto Shipping Companies
Posted on 10 29, 2012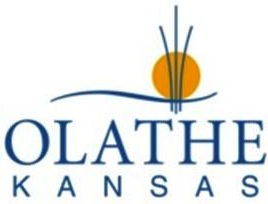 Learn about the city of Olathe, Kansas and explore Olathe auto shipping companies. Whether you are relocating to Olathe, KS to work, study or raise a family, AutoShipping.com can help you get free quotes from Olathe auto transport companies!
City Background and History
Olathe is the fifth largest city in Kansas, with a population of just over 125,000. The town was founded in 1857 by Dr. John T Barton. As he was staking land for the site of the town he wanted to create, he noted how beautiful all the wildflowers that dominated the prairies were. He thought that he should name the town 'Beautiful' in the flowers' honor, and so he asked his Shawnee interpreter what the Shawnee name for beautiful was, to which he replied 'Olathe.' After suffering as part of the 'Bleeding Kansas' of the 1850s, Olathe became an important stop for settlers heading west on the Oregon Trail, the California Trail, and the Santa Fe Trail. With the advent of the railroad, Olathe turned into another sleepy prairie town, until the interstate highway system again revived Olathe, which is now the largest suburb of the Kansas City metropolitan area. Today, Olathe is a thriving town, which Money magazine recently ranked 11th on its '100 Best Cities to Live In' list.
Olathe is full of recreational activities for people of all kinds. Probably the most impressive is the city's large network of municipal parks, anchored by the massive Heritage Park, which comes in at over 1,200 acres. At Heritage Park, you can find a 40-acre lake, a marina with rentals, a 30-acre leash-free dog park, concession stands, picnic shelters, athletic fields for football, baseball, and soccer, multiple playgrounds, and the 18-hole Heritage Park Golf Course and driving range. Located next door to the park is the White Fox Manor Stables, which is a full-care equestrian boarding and training center. Many families enjoy fishing and swimming along the banks of the lake, or having a picnic on the extensive grass. With organized events and sports throughout the seasons, there is something for everyone at Heritage Park.
The Ernie Miller Park and Nature Center is full of a diverse amount of natural habitats, as well as a wide variety of exhibits that highlight the area. There are self-guided nature trails, an outdoor amphitheatre, and year-round science programming for people of all ages. Every summer, the center runs Outdoor Discovery Camps, which bring children of elementary age to the center to connect with nature and their heritage. 50 miles of bike and walking trails weave throughout Olathe, complementing the extensive park system and making Olathe an outdoor enthusiast's dream.
If you love the great outdoors, then you will love Olathe. Come here yourself, and find out why Dr. John T. Barton found Olathe so beautiful. Contact Olathe auto shipping companies today to help arrange your move to this beautiful city.
Olathe Auto Transporters
Able Auto Transport
Able Auto Transport has extensive experience in the auto shipping field. With 22 years of experience, this Kahoka, Missouri-based transporter is one of the most safest in the business. All Able Auto Transport drivers also carry more than the minimum insurance necessary, helping to pay for any damage to your vehicle in the event of an accident during shipping.
MC Number: 195242
Auto Transport 123
Auto Transport 123 is a very new company in the auto shipping industry. However, their short period of existence has not prevented them from building up a network of 150 drivers ready to move your car today! Auto Transport 123 distinguishes itself from the competition by guaranteeing that all vehicles are shipped on a single trip from pick-up to delivery.
MC Number: 2247479
Cosmos Auto Transport
Cosmos Auto Transport is a smaller car transporter that offers both local and long distance auto shipping services. They claim to be able to ship a car across country in less than 10 days. Cosmos is a BBB accredited company.
MC Number: 385773
More About Olathe