Kansas City Auto Shipping Companies
Posted on 10 29, 2012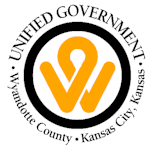 Learn about the city of Kansas City, Kansas and explore Kansas City auto shipping companies. Whether you are relocating to Kansas City, KS to work, study or raise a family, AutoShipping.com can help you get free quotes from Kansas City auto transport companies!
City Background and History
Kansas City is third largest city in Kansas, with a population of just under 150,000. Not to be confused with Kansas City, Missouri just across the Kansas River, Kansas City was first settled in 1809 by Louis Bertholet because of its perfect location at the confluence of the Kansas and Missouri rivers. The similar confluence of the name Kansas in this location led Kansas City, Kansas to be known as KCK (to differentiate it from KCMO). Formally incorporated in 1872, Kansas City has long been a trade city due to its pristine location, and, today, is half of the modern and growing twin cities of Kansas City.
Kansas City shares many traits and common culture with its neighbor across the border. As such, Kansas City is famous for its barbeque, and each year it holds the Great American Barbecue Festival, where famous barbecue joints from around the country compete for bragging rights among each other. The Street Blues Festival complements the barbecue festival perfectly, showcasing some of the defining cultural traits in Kansas City each summer. There are plenty of other festivals throughout the year, highlighting events like Kansas City's historical importance during the Civil War, or Native American history and art in the region.
Family fun is always on the to do list in Kansas City. There are a large amount of outdoor options for children of all ages. From large orchards, u-pick pumpkin patches, and children's farms, your family will always have somewhere to go. If you are looking for something a little more extreme, the Kansas International Speedway holds over 100,000 fans, and hosts a pair of NASCAR races every year. The speedway also recently opened a large casino and hotel complex in 2011, full of table games, betting, and slot machines. After you're done pressing your luck, stroll on down to Cabela's showroom, a 180,000 square foot showroom that celebrates every single aspect of the outdoors. More than just a store, there is an archery range, gun library, gift shops, nature scenes, and a laser arcade to keep the whole family occupied.
Head downtown for the real Kansas City arts and cultural experience. A half dozen theatres host performance arts of all types, from orchestras and ballets to plays and concerts. End the day at the Boulevard Drive-In and Swap-n-Shop. A drive in movie theatre that doubles as a flea market on the weekends, you could find quite the diamond in the rough after checking out the latest blockbuster. With all this, there's no reason not to move to Kansas City. So, contact Kansas City auto shipping companies today and help make your move to this great city today!
Kansas City Auto Transporters
A-AAA Auto Transport
A-AAA Auto Transport's employees have over thirty years of experience in the auto transport industry, and know how to ship your car safely and securely. The company also offers discounts on shipping a car to Hawaii. Expedited shipping options are also available on a case by case basis.
MC Number: 479342
Able Auto Transport
Able Auto Transport has extensive experience in the auto shipping field. With 22 years of experience, this Kahoka, Missouri-based transporter is one of the most safest in the business. All Able Auto Transport drivers also carry more than the minimum insurance necessary, helping to pay for any damage to your vehicle in the event of an accident during shipping.
MC Number: 195242
Auto Transport 123
Auto Transport 123 is a very new company in the auto shipping industry. However, their short period of existence has not prevented them from building up a network of 150 drivers ready to move your car today! Auto Transport 123 distinguishes itself from the competition by guaranteeing that all vehicles are shipped on a single trip from pick-up to delivery.
MC Number: 2247479
Cosmos Auto Transport
Cosmos Auto Transport is a smaller car transporter that offers both local and long distance auto shipping services. They claim to be able to ship a car across country in less than 10 days. Cosmos is a BBB accredited company.
MC Number: 385773
More About Kansas City
Top Kansas City Attractions
Kansas City Transportation