Indianapolis Auto Shipping Companies
Posted on 10 15, 2012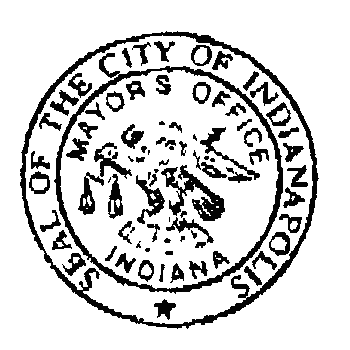 Learn about the city of Indianapolis, Indiana and explore Indianapolis auto shipping companies. Whether you are relocating to Indianapolis, IN to work, study or raise a family, AutoShipping.com can help you get free quotes from Indianapolis auto transport companies!
City Background and History
Indianapolis, with a population of over 800,000, is the twelfth largest city in the United States and the capital and largest city in Indiana. Chosen as the capital of Indiana in 1820, Indianapolis is located almost exactly in Indiana's center. The name comes from a joining of the state's name and of the Greek word polis, meaning city, so that Indianapolis literally means 'Indiana City.' Today, Indianapolis is a transportation and manufacturing hub of the Midwest that has nearly a million people living, working, and playing within it.
Indianapolis prides itself on its rich culture and heritage. With six officially recognized cultural districts in the city, the concerted efforts of the government and citizens of Indianapolis have been paying off, as the city boasts an impressive array of unique attractions. The newly finished Cultural Trail is a bike and pedestrian path system that connects the city's Cultural districts. One of the highlights is numerous bike rental and drop-off locations throughout the walk, which includes local artists' work along the way. Indianapolis boasts an impressive amount of war memorials, second only to Washington D.C., including the War Memorial Plaza, a five-block plaza with a 210 foot tall memorial honoring Indiana soldiers who died in the nation's wars.
Indianapolis is known as the 'racing capital of the world' and is also the headquarters of the NCAA. With two professional sports teams as well, Indianapolis is a great sports city. The hub of the Indianapolis sports world is the Indianapolis Motor Speedway, which can accommodate 400,000 fans – the most of any venue in the world – and is the home of the Brickyard 400 and the Indianapolis 500, which just celebrated its 100th anniversary. The Colts and Pacers provide professional entertainment throughout the year, and Superbowl XLVI was hosted by the city last year.
As a city of nearly a million people, Indianapolis is home to festivals and events throughout the year too numerous to mention. The Indiana Black Expo is a national event that celebrates African-American contributions to society and culture, and brings over 300,000 people to Indianapolis each year. There are over 10,000 acres of park spaces in Indianapolis, including the Eagle Creek Park, one of the largest in the United States. There are more than two-dozen museums and theatres in Indianapolis, so a show can be seen just about any day of the week.
With all the city has to offer, making the move to Indianapolis will be one of the easiest decisions you'll ever make. You should contact Indianapolis auto shipping companies today to help arrange your move to this wonderful cosmopolitan Midwest city.
Indianapolis Auto Transporters
Able Auto Transport
Able Auto Transport has extensive experience in the auto shipping field. With 22 years of experience, this Kahoka, Missouri-based transporter is one of the most safest in the business. All Able Auto Transport drivers also carry more than the minimum insurance necessary, helping to pay for any damage to your vehicle in the event of an accident during shipping.
MC Number: 195242
Amerifreight
Amerifreight is a popular car shipper that handles many transport services for the US military and emergency services. A variety of overseas auto transport services are available from Amerifreight, so customers can ship their vehicles nearly anywhere in the world.
MC Number: 597401
Auto Transport 123
Auto Transport 123 is a very new company in the auto shipping industry. However, their short period of existence has not prevented them from building up a network of 150 drivers ready to move your car today! Auto Transport 123 distinguishes itself from the competition by guaranteeing that all vehicles are shipped on a single trip from pick-up to delivery.
MC Number: 2247479
B&T Auto Transport
A Tustin, California based auto transporter that has been in business for nearly a decade. B&T Auto Transport can ship your car to many cities in the US. They also offer shipping to some islands, including Guam and Hawaii.
MC Number: 514486
Cosmos Auto Transport
Cosmos Auto Transport is a smaller car transporter that offers both local and long distance auto shipping services. They claim to be able to ship a car across country in less than 10 days. Cosmos is a BBB accredited company.
MC Number: 385773
Direct Express Auto Transport
Direct Express is one of the larger car shipping companies in the industry, having shipped over 21,000 vehicles in a year. Located in San Rafael, California, Direct Express Auto Transport has the ability to complete nearly 90% of shipments within a week of pick-up.
MC Number: 479342
Jayhawk Auto Transport
Jayhawk Auto Transport delivers cars to every state in the US, including Hawaii and Alaska. By offering both door-to-door delivery and terminal-to-terminal delivery, Jayhawk caters to a variety of customers with different needs. Expect between two to ten days for vehicle pick-up, and up to an additional ten days for delivery afterward.
MC Number: 519670
Ship Your Car Now
Ship Your Car Now is a relatively new auto transporter that has quickly attained a reputation for reliability. Established in 2010, Ship Your Car Now already has a A- rating on the BBB. Customers may be pleased to know that they are not charged a deposit for shipping until a shipper is dispatched to their location for pick-up.
MC Number: 714617
More About Indianapolis
Top Indianapolis Attractions
Indianapolis Transportation