Evansville Auto Shipping Companies
Posted on 10 15, 2012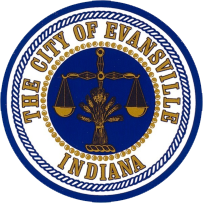 Learn about the city of Evansville, Indiana and explore Evansville auto shipping companies. Whether you are relocating to Evansville, IN to work, study or raise a family, AutoShipping.com can help you get free quotes from Evansville auto transport companies!
City Background and History
Evansville is the third largest city in Indiana and the regional hub of the Illinois-Indiana-Kentucky tri-state area. Evansville is often referred to as the 'River City,' so named for the initial settlement of the city on the banks of the Ohio River in 1812. Evansville quickly became a thriving town, benefiting from its prime location on the Ohio River. Today, Evansville is home to a diverse and stable economy, which led it to be named the best city in the country to "live, work, and play" in 2009 by Kiplinger magazine.
The pride of Evansville, and one reason it is such a great place to relocate to, is its diverse economic base. Being the largest city in the tri-state area, Evansville is the center for a lot of commerce and industry in the region. There are large health care, manufacturing, energy and finance sectors in Evansville, and, thanks to nearby Southern Indiana University, Evansville has also become a regional leader in medical research and other high tech industrial ventures. Evansville is also known as the 'Plastics Capital of the Country' due to the large number of plastics manufacturers in the city. A growing services sector, anchored by the Aztar Casino, rounds out the diverse and stable economy of Evansville.
Evansville has many other draws besides its economy, however. The University of Evansville's theatre program is one of the top ranked in the nation, having won numerous prestigious awards and honors throughout its history. Numerous local and professional theatres provide a large number of concerts, dances, plays, and shows throughout the year, leading to a vibrant arts scene. The annual West Side Nut Club Fall Festival attracts over 150,000 people each fall to the food-based festival. Here, one can find everything from a corn dog to brain sandwiches and alligator stew. Combine this with a German heritage festival, a 4,000 strong hot rod parade, and a BMX race, and Evansville has something for everyone.
Evansville is also home to some of the best preserved Native American sites in the nation. Mostly found in the Angel Mounds State Historic Site, the area showcases the distinctive mounds of the Middle Mississippian culture Native Americans. The local science museum has the oldest planetarium in Indiana, and the USS LST 325 lies in Evansville, as homage to their shipbuilding history in WWII. Evansville was named an 'All-American City' by the National Civic League in 2004, and it's not hard to see why. With its diverse economy, rich history, and bright future, Evansville is a great place to live. Contact Evansville auto shipping companies today to help them with your move to the River City.
Evansville Auto Transporters
Able Auto Transport
Able Auto Transport has extensive experience in the auto shipping field. With 22 years of experience, this Kahoka, Missouri-based transporter is one of the most safest in the business. All Able Auto Transport drivers also carry more than the minimum insurance necessary, helping to pay for any damage to your vehicle in the event of an accident during shipping.
MC Number: 195242
Amerifreight
Amerifreight is a popular car shipper that handles many transport services for the US military and emergency services. A variety of overseas auto transport services are available from Amerifreight, so customers can ship their vehicles nearly anywhere in the world.
MC Number: 597401
Auto Transport 123
Auto Transport 123 is a very new company in the auto shipping industry. However, their short period of existence has not prevented them from building up a network of 150 drivers ready to move your car today! Auto Transport 123 distinguishes itself from the competition by guaranteeing that all vehicles are shipped on a single trip from pick-up to delivery.
MC Number: 2247479
B&T Auto Transport
A Tustin, California based auto transporter that has been in business for nearly a decade. B&T Auto Transport can ship your car to many cities in the US. They also offer shipping to some islands, including Guam and Hawaii.
MC Number: 514486
Cosmos Auto Transport
Cosmos Auto Transport is a smaller car transporter that offers both local and long distance auto shipping services. They claim to be able to ship a car across country in less than 10 days. Cosmos is a BBB accredited company.
MC Number: 385773
Direct Express Auto Transport
Direct Express is one of the larger car shipping companies in the industry, having shipped over 21,000 vehicles in a year. Located in San Rafael, California, Direct Express Auto Transport has the ability to complete nearly 90% of shipments within a week of pick-up.
MC Number: 479342
Jayhawk Auto Transport
Jayhawk Auto Transport delivers cars to every state in the US, including Hawaii and Alaska. By offering both door-to-door delivery and terminal-to-terminal delivery, Jayhawk caters to a variety of customers with different needs. Expect between two to ten days for vehicle pick-up, and up to an additional ten days for delivery afterward.
MC Number: 519670
Ship Your Car Now
Ship Your Car Now is a relatively new auto transporter that has quickly attained a reputation for reliability. Established in 2010, Ship Your Car Now already has a A- rating on the BBB. Customers may be pleased to know that they are not charged a deposit for shipping until a shipper is dispatched to their location for pick-up.
MC Number: 714617
More About Evansville
Top Evansville Attractions
Evansville Transportation