Pearl City Auto Shipping Companies
Posted on 09 24, 2012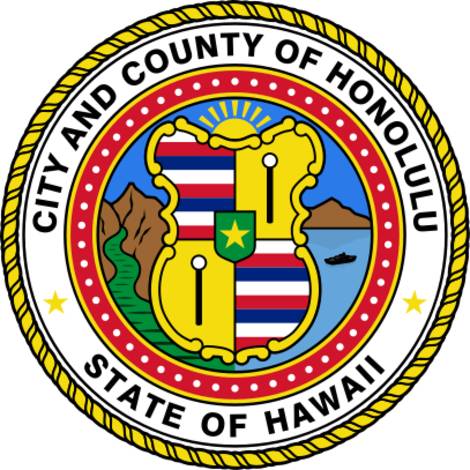 Learn about the city of Pearl City, Hawaii and explore Pearl City auto shipping companies. Whether you are relocating to Pearl City, HI to work, study or raise a family, AutoShipping.com can help you get free quotes from Pearl City auto transport companies!
City Background and History
Pearl City, Hawaii is located on the Hawaiian island of Oahu. With an affluent population of nearly 50,000, Pearl City sits on the banks of Pearl Harbor, Hawaii's largest and safest harbor. Situated only half an hour from Honolulu and its airport, one can enjoy the small-city feel of Pearl City while still having access to all the luxuries of a large modern city in Honolulu.
Pearl City, like most of Hawaii, is home to exquisite weather, beaches, and natural beauty. With average highs near 80 degrees year round, Pearl City is a great place to take in the beauty of the area any day of the year. Home to numerous parks both on and off the water, Pearl City has miles of walking, hiking, and running trails for any outdoor enthusiast to enjoy. Who wouldn't love to walk on world-class beaches, or luscious forests that surround the city? Pearl City Aquatics operates a large number of swimming classes, lessons, competitions and events throughout the year for children and adults of all ages.
Of all the attractions in Pearl City, it is, perhaps, the nearby Pearl Harbor that gets the most attention. Named for the pearl oysters that inhabit the harbor, the Pearl Harbor Naval Base was attacked on December 7th, 1941, a day that will live in infamy, which drew the United States into World War II. Today, the location is home to a multitude of memorials and monuments to various causes related to that deadly attack. The USS Arizona Memorial and Battleship Missouri monuments are the most popular. On the Missouri, you can view surrender documents related to the war, and the floating memorial of the Arizona has brought many a visitor to tear with its powerful exhibits. The Pacific Aviation Museum houses numerous aircraft that flew the skies of the Pacific in the war.
Making the move to Pearl City has never been a difficult choice. There is nothing not to love about its climate, people, and location. With low housing costs and a great bang for the buck, there be no place better to enjoy the local Hawaiian culture than Pearl City. Call Pearl City auto shipping companies today to help facilitate your move to Pearl City today, and start your new life in this quintessential Hawaiian city.
Pearl City Auto Transporters
Able Auto Transport
Able Auto Transport has extensive experience in the auto shipping field. With 22 years of experience, this Kahoka, Missouri-based transporter is one of the most safest in the business. All Able Auto Transport drivers also carry more than the minimum insurance necessary, helping to pay for any damage to your vehicle in the event of an accident during shipping.
MC Number: 195242
Auto Transport 123
Auto Transport 123 is a very new company in the auto shipping industry. However, their short period of existence has not prevented them from building up a network of 150 drivers ready to move your car today! Auto Transport 123 distinguishes itself from the competition by guaranteeing that all vehicles are shipped on a single trip from pick-up to delivery.
MC Number: 2247479
B&T Auto Transport
A Tustin, California based auto transporter that has been in business for nearly a decade. B&T Auto Transport can ship your car to many cities in the US. They also offer shipping to some islands, including Guam and Hawaii.
MC Number: 514486
Bluestar Auto Movers
Bluestar Auto Movers offers auto transport services and operates out of its Lauderdale Lakes, Florida headquarters. The shipper provides both door-to-door and terminal-to-terminal delivery methods. Bluestar Auto Movers also ships vehicles overseas to both Puerto Rico and Hawaii.
MC Number: 521007
Cosmos Auto Transport
Cosmos Auto Transport is a smaller car transporter that offers both local and long distance auto shipping services. They claim to be able to ship a car across country in less than 10 days. Cosmos is a BBB accredited company.
MC Number: 385773
Direct Express Auto Transport
Direct Express is one of the larger car shipping companies in the industry, having shipped over 21,000 vehicles in a year. Located in San Rafael, California, Direct Express Auto Transport has the ability to complete nearly 90% of shipments within a week of pick-up.
MC Number: 479342
Jayhawk Auto Transport
Jayhawk Auto Transport delivers cars to every state in the US, including Hawaii and Alaska. By offering both door-to-door delivery and terminal-to-terminal delivery, Jayhawk caters to a variety of customers with different needs. Expect between two to ten days for vehicle pick-up, and up to an additional ten days for delivery afterward.
MC Number: 519670
National Car Transport
National Car Transport is a Miami-based auto transporter with a stellar Better Business Bureau rating. The company can ship most cars and trucks, but it also offers shipping for motorcycles, boats and other recreational vehicles. Expedited shipping is also available.
MC Number: 481210
Ship Your Car Now
Ship Your Car Now is a relatively new auto transporter that has quickly attained a reputation for reliability. Established in 2010, Ship Your Car Now already has a A- rating on the BBB. Customers may be pleased to know that they are not charged a deposit for shipping until a shipper is dispatched to their location for pick-up.
MC Number: 714617
More About Pearl City
Top Pearl City Attractions
Pearl City Transportation