Oregon Auto Shipping Quotes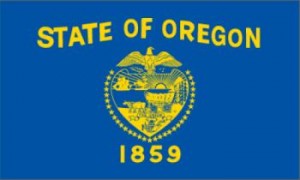 If you need to ship a car to or from Oregon, consider hiring an Oregon auto shipping company to transport it for you. Car shipping companies in Oregon transport cars to different regions of the state and the country. They can haul your car for you quickly and cost-effectively regardless of where you want it shipped or how soon you want it transported.
Auto Transport Companies in Oregon Cities
Read more about Oregon auto transport companies in the following cities.
Car Transportation in Oregon
Oregon auto shipping companies transport sedans, sports cars, luxury automobiles, SUV's, minivans and other passenger vehicles. Most use modern fleets and state-of-the-art navigation systems to route trucks to their destination in the safest and quickest manner possible. Auto transport companies in the state can pick-up and drop-off your vehicle at your front door regardless of whether you live in major cities, such as Portland and Salem, or smaller towns, such as Butte Falls and Saginaw.
A Land of Rugged Beauty and Diverse Landscapes
Oregon is situated in the U.S. Pacific Northwest. The state is known for its rugged beauty and its diverse landscape. Oregon's western border lies along the Pacific Ocean, while its eastern cost is marked by dense forests and semi-arid desert-like land. Much of Central Oregon, meanwhile, is dominated by the Cascade Mountains, Mount Hood and Crater Lake National Park. Local Oregon auto shipping firms are experts at hauling vehicles in the region, and use drivers that are familiar with the challenging terrain and weather conditions in the state.
Car Shipping Options
Oregon auto shipping companies typically ship cars in open carriers. However, they can ship it in an enclosed carrier if you ask for it specifically. Open carriers are basically large, uncovered trucks that can haul between 10 and 12 standard-sized cars at a time. Open carriers are a perfectly safe way to ship cars, and are, in fact, the standard method for transporting most cars in the U.S. However, if you have an expensive or antique car, and are concerned that it could get damaged during transit, you can have it shipped in a fully covered carrier. Enclosed carriers provide better protection for your car. However, they typically cost about 60 percent more to use than open carriers.
When you sign up with an Oregon auto shipping firm, you will have to decide whether you want door-to-door shipping or terminal-to-terminal shipping. The latter option is usually the cheaper one. The only drawback is that you will need to drop off your car at the transport company's shipping terminal, and pick it from there at your destination as well. Terminal shipping is an especially good option to consider if you live close to the facility from which your car will be shipped.
How to Find an Oregon Auto Hauler
Finding an Oregon auto shipping company to transport your car is a relatively easy task. Many shipping companies offer free online quotes if you provide them with details about the vehicle you want transported, where you want it picked up from and transported to, and how soon you'd like it to be shipped. It is always a good idea to use an online quote comparison site to obtain and compare quotes from multiple auto transporters before making a choice.
Make sure that the transport company you select is reputable, reliable and properly licensed for interstate car transportation. Do not be shy about asking for proof of insurance and customer testimonials. Remember, your car is an expensive asset and it is your responsibility to ensure that it is in safe hands. With the proper research and preparation, you'll find that using an Oregon auto shipping company to transport your car can save you a lot of effort and stress.
Oregon Transportation Resources