Oklahoma Auto Shipping Quotes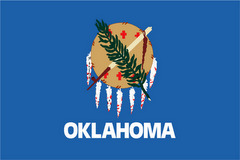 Consider hiring an Oklahoma auto shipping company if you have a car, SUV or minivan that you need transported to a different location within the state or outside it. Car shipping companies in Oklahoma are experts at transporting cars quickly and cost-efficiently regardless of where, or how quickly, you want it shipped. Many Oklahoma auto shipping companies use modern carriers and sophisticated satellite navigation systems that allow them to offer door-to-door services for about the same amount as it would cost you to drive your car to its new location.
Auto Transport Companies in Oklahoma Cities
Read more about Oklahoma auto transport companies in the following cities.
Car Transporters in Oklahoma
Oklahoma is situated in the South Central United States in a region of the country known as the Great Plains. The state is a major producer of oil and natural gas, and boasts of one of the fastest growing economies in the country. Its neighbors include Arkansas to the east, Kansas to the north, Texas to the south and Colorado to the west. Nearly 60 percent of Oklahoma's population of 4 million people live in or around Tulsa and Oklahoma City, the two biggest cities in the state. However, you don't have to live in either of these metropolitan areas in order to find an auto hauler to transport your car. You can find an Oklahoma auto shipping company willing to transport your vehicle even if you live in any of the state's smaller towns and cities.
Open Carriers and Enclosed Carriers
Oklahoma auto shipping firms typically haul cars in open carriers. These are large uncovered trucks that are typically capable of carrying near a dozen cars at the same time. Your car will be loaded on the truck using wheel ramps, and then secured in place using chains that are hooked to the underside of the vehicle. Open carrier transport is a safe option and is the most commonly used method to transport cars in the country. However, if you are concerned that your vehicle could be damaged during transit, you can ask for it to be transported in a fully enclosed hard or soft-sided carrier. An enclosed carrier costs about 60 percent more to use than an open carrier, but offers much better protection against inclement weather and road grime during transit.
More Car Shipping Options
Most Oklahoma auto transport companies offer a door-to-door shipping option and a terminal-to-terminal shipping option. The first option is very convenient, because your car will be picked up and dropped off at your door. However, the option will cost you more than what it would cost if you were willing to drop-off and pick-up your car at the transport company's shipping terminals. When choosing between the two options, make sure you find out how far away the shipping terminal is from your location. If it is relatively close, a terminal-to-terminal option could save you some money.
Tips for Choosing an Auto Hauler
When choosing an Oklahoma auto shipping company, keep the following tips in mind:
Always compare quotes before deciding on a vendor. Use online comparison sites to receive and compare free quotes from multiple transporters.
Do not be tempted by the lowest price. Sometimes, the lowest priced option may not be the best one for your needs.
Make sure that your auto hauler is fully insured. Though accidents are rare, cars sometimes get damaged in transit. You will end up bearing the repair costs if your transporter does not have insurance protection.
Make your reservations at least 7 days in advance of your intended shipping date if you want your car to arrive within the time frame you want.
People relocate to and from Oklahoma all the time for a variety of reasons. If you are one of them, consider hiring an Oklahoma auto shipping company to handle your car transportation needs for you.
Oklahoma Transportation Resources