Lawton Auto Shipping Companies
Posted on 04 1, 2013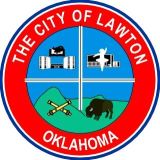 Learn about the city of Lawton, Oklahoma and explore Lawton auto shipping companies. Whether you are relocating to Lawton, OK to work, study or raise a family, AutoShipping.com can help you get free quotes from Lawton auto transport companies!
City Background and History
Lawton is the fifth largest city in the state of Oklahoma, with a population of just under 100,000. Like almost all of Oklahoma, the land where the city rests was once Indian reservation lands that were turned over to the federal government at or near the start of the 20th century. Lawton was established as the county seat of Comanche county before its first residents arrived here in 1901, and the city was named after the Civil War medal of honor winner Major General Henry Lawton. This war hero died during the Philippine-American War a short time later. Lawton grew as the nearby Fort Sill Military Reservation, located just outside the city's limits, grew, with the two entering into a mutually beneficial relationship over the course of the 20th century. After numerous base closures in 2005, the area that encompasses Fort Sill actually grew larger, and Lawton, today, is expected to see a continuously rosy economic outlook for the next twenty years or more as a result.
Though the fort is the largest employer in Lawton, with over 5,000 full time employees, many other government and private employers help contribute to the area's boisterous economy as well. Goodyear has a tire plant here that employs nearly 2,500 people, and the regional airport brings many good jobs to the area. The city of Lawton and the county of Comanche are also large employers in the region, where GDP and per capita incomes for the city are all well above the state averages. Like many mid-sized cities, Lawton is also undergoing an aggressive downtown revitalization project, with aims to bring local shops and luxury condominiums to the area to create an upscale and urban feel.
There are plenty of activities to do in Lawton. The Arts for All Festival, held in Lawton each May, features live entertainment, art galleries, dance and theatre performances, and includes judged events as well as chances for local artists to showcase their works. The city also hosts the International Festival each September, which showcases different cultures from around the world, allowing citizens to experience food, dance, art, and music from other cultures that they might not otherwise be exposed to. For a little R&R, the city offers over 80 parks and three public lakes that are available for fishing, swimming, and boating throughout the year thanks to Oklahoma's favorable weather.
Lawton's future is bright, and it's a future that you should want to be a part of. Consider making the move to this great midwest city, so contact Lawton auto shipping companies for their expert assistance in helping you relocate to Lawson.
Lawton Auto Transporters
A-AAA Auto Transport
A-AAA Auto Transport's employees have over thirty years of experience in the auto transport industry, and know how to ship your car safely and securely. The company also offers discounts on shipping a car to Hawaii. Expedited shipping options are also available on a case by case basis.
MC Number: 479342
Auto Transport 123
Auto Transport 123 is a very new company in the auto shipping industry. However, their short period of existence has not prevented them from building up a network of 150 drivers ready to move your car today! Auto Transport 123 distinguishes itself from the competition by guaranteeing that all vehicles are shipped on a single trip from pick-up to delivery.
MC Number: 2247479
Direct Express Auto Transport
Direct Express is one of the larger car shipping companies in the industry, having shipped over 21,000 vehicles in a year. Located in San Rafael, California, Direct Express Auto Transport has the ability to complete nearly 90% of shipments within a week of pick-up.
MC Number: 479342
More About Lawton