Norman Auto Shipping Companies
Posted on 04 1, 2013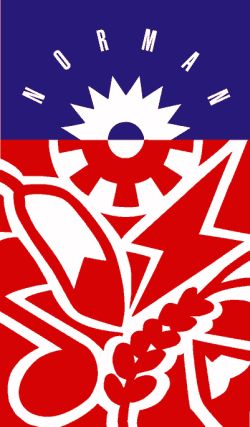 Learn about the city of Norman, Oklahoma and explore Norman auto shipping companies. Whether you are relocating to Norman, OK to work, study or raise a family, AutoShipping.com can help you get free quotes from Norman auto transport companies!
City Background and History
Norman is the third largest city in Oklahoma, with a population of 110,000. Named in honor of the first land surveyor in the area, Norman was settled during the Land Run in 1889, which allowed for American settlement of former Native American lands in the Oklahoma territory. On the first full day of Norman's settlement, as hundreds were living in tents, two prominent businessmen in the area began lobbying the federal government to locate the then-territory's first university there. The two figured, instead of attempting to get the capital located in Norman, a designation that was hotly contested at the time, that the university would see far less resistance, and allow Norman to grow just as boisterously. The move paid off, and the University of Oklahoma was founded in Norman in 1890. The university and city around it have fed off each other to this day, and, presently, Norman is a thriving college town located about 20 miles south of Oklahoma City.
Normand's success is largely tied to the university, as it employs more than 10,000 people, and contributed more than $277 million dollars to the area's economy in the past three years. The area is especially focused on scientific and atmospheric research, and many highly prolific science ventures, both private and public, can be found in the city. Norman is home to the National Weather Center, a joint venture that includes the National Oceanic and Atmospheric Administration, and is also home to numerous weather-related companies, such as meteorological and weather-supply companies.
The University of Oklahoma also contributes greatly to Norman's vibrant cultural scene. The Fred Jones Jr. Art Museum houses, among other works, the Weitzenhoffer Collection, which is the largest collection of impressionist paintings in the country, and includes paintings from such painters as Monet and van Gogh. The Museum of Natural History focuses on the history of the region of Oklahoma, including an extensive dinosaur exhibit, which is one of the largest in the country. The city also sponsors many local art galleries, theatre performances, and concerts, ranging from large shows at university auditoriums, to intimate gatherings that only hold a few dozen people.
No discussion about Norman would be complete without mentioning the University of Oklahoma's athletic program, one of the best in the nation. The Sooners have the highest win percentage of any Division One football team in the country during their history, and are perennial contenders for the BCS crown. Likewise, many other teams from the university compete at very high levels, including national championship winning programs in baseball, softball, and gymnastics.
Whether you are moving your child to the University of Oklahoma, or just want to enjoy great weather, great football, and great people, Norman is the place for you. Contact Norman auto shipping companies today for their expert assistance in moving you to this wonderful city.
Norman Auto Transporters
A-AAA Auto Transport
A-AAA Auto Transport's employees have over thirty years of experience in the auto transport industry, and know how to ship your car safely and securely. The company also offers discounts on shipping a car to Hawaii. Expedited shipping options are also available on a case by case basis.
MC Number: 479342
Auto Transport 123
Auto Transport 123 is a very new company in the auto shipping industry. However, their short period of existence has not prevented them from building up a network of 150 drivers ready to move your car today! Auto Transport 123 distinguishes itself from the competition by guaranteeing that all vehicles are shipped on a single trip from pick-up to delivery.
MC Number: 2247479
Direct Express Auto Transport
Direct Express is one of the larger car shipping companies in the industry, having shipped over 21,000 vehicles in a year. Located in San Rafael, California, Direct Express Auto Transport has the ability to complete nearly 90% of shipments within a week of pick-up.
MC Number: 479342
More About Norman