Nebraska Auto Shipping Quotes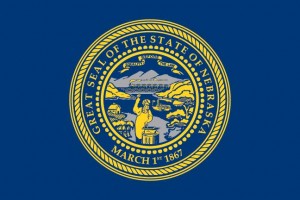 Nebraska auto shipping firms offer auto transport services to all parts of the country. They can haul your car for you quickly and cost-efficiently regardless of where you want it shipped, how you want it shipped, or how soon you want it transported. Auto transport companies in the state offer different shipping options and delivery services designed to meet your requirements and your budget. Many Nebraska auto shipping firms offer free online quotes that allow you to get an accurate estimate of how much it will cost you to have your car shipped.
Auto Transport Companies in Nebraska Cities
Read more about Nebraska auto transport companies in the following cities.
The Cornhusker State
Nebraska is one of the most landlocked states in the country. It is situated in the American Midwest in what is known as the Great Plains region of the country. The state is among the largest in the US, with its eastern half in the Central Time zone and the western portion of the state in the Mountain Time zone. It shares a border with Missouri and Iowa to the east, Kansas to the south, Colorado and Wyoming to the west, and South Dakota to the north. Much of the Cornhusker State, as Nebraska is sometimes known, is comprised of vast open spaces and farmland. While major cities, such as Omaha and Lincoln, have populations of well over 220,000, over 90 percent of Nebraska's towns and cities have populations of 5000 or less.
Auto Transportation in Nebraska
If you are planning to relocate to Nebraska, or are moving from the state to another part of the country, you can benefit in multiple ways from hiring a Nebraska auto shipping company to move your car for you.
Auto shipping companies in the state are experienced at hauling vehicles in the region, and are familiar with its terrain and weather conditions. They can transport your car without you having to worry about putting extra miles or additional wear and tear on your vehicle.
Professional car movers cost less than you probably think. Given current fuel prices, the difference in costs between hiring an auto transport company and driving to the destination is unlikely to be all that significant. This is especially true if you factor in the food and accommodation costs associated with any do-it-yourself relocation.
Most of the reputable Nebraska auto shipping companies are fully licensed, bonded and insured. That means you are fully protected even if your car gets damaged during transit.
Generally, all major Nebraska auto shipping companies offer door-to-door service. If it is available in your area, you can have your car picked up and dropped off right at your doorstep.
How to Find an Auto Shipping Company in Nebraska
Finding a Nebraska auto shipping company to haul your car for you is not all that complicated. Most companies these days have websites that offer free online quotes and features that allow you to make your bookings online. Generally, it is a good idea to compare quotes from multiple companies to make sure you are getting the best value for your money. Many online quote comparison sites these days allow you to submit your requirements once via a simple web form, and then you instantly receive quotes from up to five companies at a time.
Choosing Your Options
Remember, the options you select will affect your price. If you are on a budget, the cheapest option is to select open carrier transportation with terminal-to-terminal service. With this option, your car will be transported in an open truck. You will need to drop off and pick up your car from the shipping company's terminal facility. On the other hand , if convenience and security are your primary major concern, an enclosed carrier, door-to-door option may be more suitable. Regardless of the options you choose, you'll find that hiring a Nebraska auto shipping company is the best way to reduce some of the stress involved with any relocation.
Nebraska Transportation Resources