Bellevue Auto Shipping Companies
Posted on 02 4, 2013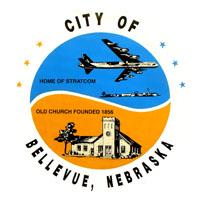 Learn about the city of Bellevue, Nebraska and explore Bellevue auto shipping companies. Whether you are relocating to Bellevue, NE to work, study or raise a family, AutoShipping.com can help you get free quotes from Bellevue auto transport companies!
City Background and History
Bellevue is the third largest city in Nebraska, with a population of just over 50,000. Originally settled in 1830, Bellevue is the oldest city in the state of Nebraska. The area traces its first visitors to the fur trade in the 1820s, when Joshua Pilcher built a trading post there. The area was named Belle Vue, which means beautiful view in French, after the cliffs in the area that overlooked the Missouri River. THe first permanent settlers to the area were two missionaries, who were allowed to use the now-converted trading post as a place to stay by the US Army while they set up a settlement. The area quickly became a regional trading and transportation hub, thanks to its location on the Missouri River. After a large housing boom in the expectation of being named the capital of Nebraska, the city faded into near extinction after Omaha, and later Lincoln, were chosen instead. The arrival of the Offutt Air Force Base in World War II brought prosperity back to Bellevue, a condition it still enjoys today.
With the city of Omaha, Nebraska's largest, just minutes away, the city of Bellevue offers all the convenience of a modern city, with all the charm and friendliness of a small community. Bellevue boasts some of the best schools in the state, which consistently rank at, or near, the top of Nebraska's scorecard year in and year out. The city is also planting roses on just about every street corner, and is looking to be designated as one of America's few "Rose Cities," which signifies a commitment to open spaces and public gardens. When looking for some more adult excitement, the Riverboat casinos are just across the river, and give you the perfect location to let loose and have a little fun. 
When you've had your fill, retreat into the quiet serenity of the Fontenelle Forest Nature Reserve. Here, you'll find 1,400 acres of Nebraska Forest (who knew such a thing existed!), with miles of trails that wind through marshes, river beds and trees. Whether you want to hit the boardwalk there, or get a little more off the beaten path, it's not hard to find tranquility in this beautiful setting. Furthermore, if you have children, take them to the visitors center there, where interactive exhibits and live demonstrations help children understand the local habitat and appreciate conservation. 
With all this, you'd be hard pressed not to consider a move to Bellevue. Whether you have a job in Omaha, or just want to live in one of Nebraska's best communities, Bellevue is the place for you. Contact Bellevue auto shipping companies today for their expert assistance in helping you move to this beautiful city.
Bellevue Auto Transporters
A-AAA Auto Transport
A-AAA Auto Transport's employees have over thirty years of experience in the auto transport industry, and know how to ship your car safely and securely. The company also offers discounts on shipping a car to Hawaii. Expedited shipping options are also available on a case by case basis.
MC Number: 479342
Auto Transport 123
Auto Transport 123 is a very new company in the auto shipping industry. However, their short period of existence has not prevented them from building up a network of 150 drivers ready to move your car today! Auto Transport 123 distinguishes itself from the competition by guaranteeing that all vehicles are shipped on a single trip from pick-up to delivery.
MC Number: 2247479
More About Bellevue