Kearney Auto Shipping Companies
Posted on 02 4, 2013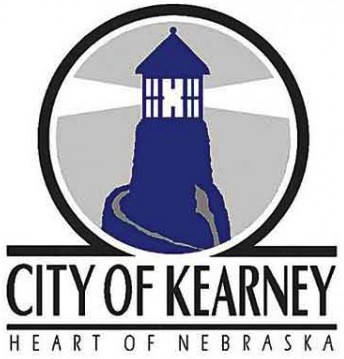 Learn about the city of Kearney, Nebraska and explore Kearney auto shipping companies. Whether you are relocating to Kearney, NE to work, study or raise a family, AutoShipping.com can help you get free quotes from Kearney auto transport companies!
City Background and History
Kearney is the fifth largest city in Nebraska, with a population of just over 30,000. Named after a nearby fort of the same name, the location was first used as an outpost for the Oregon Trail in the mid-19th century. The fort, named Fort Kearny, without a second E, is the supposed correct name of the town, but consistent errors by Postmen in the area eventually cemented the 'incorrect' spelling as the town's name. Kearney remained a sleepy backwater town for most of its existence, only recently beginning to grow voraciously thanks to large employers like the University of Nebraska at Kearney and the local Good Samaritan Hospital, as well as a high standard of living and low unemployment rate in the area.
With its moderate size, Kearney offers an attractive mix of small town charm and urban amenities. The most impressive list of features probably comes from the recreation offerings that Kearney presents. The Yanney Heritage Park boasts a 12 acre lake stocked with fish, an 80-foot observation tower that gives commanding views of the surrounding countryside, a pavillion, and buildings to hold indoor meetings. The area also has a 'splash ground' playground for children and adults alike to enjoy in the hot Nebraska sun. In addition to many outdoor recreational spaces for running, hiking, biking, hunting, and fishing, Kearney also has facilities for nearly every conceivable sport. The local recreation department runs baseball, basketball, volleyball, BMX classes, football, disc golf, ice hockey, ice skating, soccer, and more at the many facilities dotted around town. Kearney even boasts legal drag racing at the Kearney Raceway park if you are curious about how fast your car can do a quarter mile.
More than just outdoor recreation, the area is also filled with many cultural offerings. The Fort Kearny State Historical Park preserves the history of the area, and has a wealth of knowledge about the Pioneer era and the Oregon Trail. The Harold Warp Pioneer Village features live demonstrations and in-character townsfolk, as well as 50,000 artifacts from the time period. The Museum of Nebraska Art showcases art created all around the state in the past 175 years. The Classic Car Collection, housed in a 50,00 square foot building, has hundreds of vehicles from their earliest days through today.
Kearney is called the 'Heart of Nebraska,' and the reason is more than just geography. Embodying many of the best aspects of the state, Kearney is one great place to live. Why not contact Kearney auto shipping companies today for their expert assistance in helping you move a car to this wonderful city.
Kearney Auto Transporters
A-AAA Auto Transport
A-AAA Auto Transport's employees have over thirty years of experience in the auto transport industry, and know how to ship your car safely and securely. The company also offers discounts on shipping a car to Hawaii. Expedited shipping options are also available on a case by case basis.
MC Number: 479342
Auto Transport 123
Auto Transport 123 is a very new company in the auto shipping industry. However, their short period of existence has not prevented them from building up a network of 150 drivers ready to move your car today! Auto Transport 123 distinguishes itself from the competition by guaranteeing that all vehicles are shipped on a single trip from pick-up to delivery.
MC Number: 2247479
More About Kearney