Indiana Auto Transport Quotes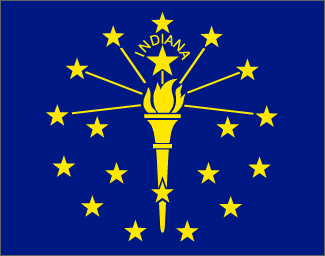 Indiana auto shipping companies can help you transport your car to any location inside the state or within the country. Car transportation firms in the state offer a wide range of services designed to cater to different needs and budgets. So, regardless of where you want your car shipped to, and how soon you want it transported, use an Indiana auto shipping company to get the job done for you.
Auto Transport Companies in Indiana Cities
Read more about Indiana auto transport companies in the following cities.
Auto Shipping Services in Indiana
Car shippers in Indiana give you the choice of using either an open carrier or an enclosed carrier to transport your car. Open carriers are designed to carry far more cars than an enclosed carrier. As a result, it usually costs substantially less to transport a car using an open carrier than an enclosed carrier. Depending on where you live, Indiana auto shipping companies offer door-to-door pickup and delivery services to destinations anywhere in the country. All of the bigger, reputable car shipping companies in the state are fully licensed, bonded and insured for domestic auto shipping. They have the experience and the equipment needed to get your car to its destination in a quick, safe and cost-efficient manner.
Choosing an Indiana Auto Transporting Company
To find an Indiana auto shipping company for your needs, consider using an online quote comparison site to receive and compare quotes from multiple companies. All you need to do to receive free quotes from different companies is to fill out and submit your requirements via a simple online form. When comparing the quotes keep the following tips in mind:
Auto shipping rates depend on the distance you want the car shipped, how soon you want it shipped and on whether you want it transported in an open carrier or an enclosed carrier.
Most Indiana auto shipping companies will need at least seven days advance notice, so don't wait until the last minute to book your transportation.
Ask your car shipper about door-to-door delivery options and how much the service will cost you. Often, it may be cheaper to use a terminal-to-terminal service, but that means you need to be prepared to drop off and pick up your car from the shipping company's terminal.
Verify if your Indiana auto shipping company has all the needed credentials and insurance coverage needed for interstate car hauling services. Make sure that any carrier you choose has the insurance protection needed to cover costs in case your car is damaged during transit.
Moving to the Hoosier State
The Hoosier State, as Indiana is commonly referred to, is located in the American Midwest. The state shares a border with Illinois to the west, Ohio on the east, Michigan on the north and the Ohio River to the south. Indiana is known for its rich sports heritage and its high quality academic institutions, such as Purdue University. If you are moving to the state from elsewhere, or relocating to a different part of the country, an Indiana auto shipping firm will likely be able to get your car to its destination more efficiently and cost-effectively than you probably imagine.
Indiana Transportation Resources