Hilo Auto Shipping Companies
Posted on 09 24, 2012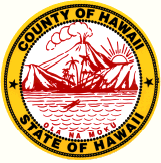 Learn about the city of Hilo, Hawaii and explore Hilo auto shipping companies. Whether you are relocating to Hilo, HI to work, study or raise a family, AutoShipping.com can help you get free quotes from Hilo auto transport companies!
City Background and History
Hilo, Hawaii, with a population of 40,000, is the largest city on the island of Hawai'i. Home to lush rainforests and breathtaking waterfalls, Hilo has been attracting people of all walks of life throughout its history. After beginning its modern history as a major sugar plantation, the city was rebuilt, and reborn after a tsunami hit Hilo in the 1960s. Today, it is home to many first rate museums, other cultural arts attractions, restaurants, and accommodations.
Hilo, located on the northeastern portion of Hawai'i island around a crescent shaped harbor, sees more rain than most of the state. While this may disappoint beachgoers, this rain has allowed for an explosion of plant and animal life to flourish in and around Hilo. Panaewa Rainforest Zoo is the nation's only rainforest zoo, and is home to a rare white tiger, among many other native and exotic species. Wailuku River State Park is home to Rainbow Falls and the Boiling Pots, whose rapids and pools give the illusion that the water is boiling over pots as it goes down the river. Hilo is also the jumping off point for those wishing to explore the Hawaii Volcanoes National Park, one of the most unique parks in the whole national park system. Here, you'll find hundreds of miles of hiking trails through volcanic craters, deserts, and lava tubes. The world heritage site is also home to two active volcanoes, including Kilauea, which has been erupting nearly continuously since 1983.
Hilo is more than just natural beauty, however, and is home to a multitude of cultural offerings. Hilo offers an inordinate amount of local Hawaiian shops, where residents and visitors alike can browse unique Hawaiian goods. Or, head to the East Hawaii Cultural Center and view their substantial collection of local Hawaiian art. Better yet, head to the brand new world-class Imiloa Astronomy Center. With daily planetarium shows, an extensive exhibit halls, and a huge IMAX theatre, the Imiloa Astronomy Center showcases the wonders of our universe in a way unparalleled in Hawaii.
Whether it's the local Hawaiian culture, or the incredible natural scenery that surrounds it on all sides, Hilo is the place to be on the island of Hawai'i. So, if you've decided to move to Hilo, you know that you are going to need some help along the way. Contact Hilo auto shipping companies today to help you get started on your new life in the fabulous city of Hilo!
Hilo Auto Transporters
A-AAA Auto Transport
A-AAA Auto Transport's employees have over thirty years of experience in the auto transport industry, and know how to ship your car safely and securely. The company also offers discounts on shipping a car to Hawaii. Expedited shipping options are also available on a case by case basis.
MC Number: 479342
Able Auto Transport
Able Auto Transport has extensive experience in the auto shipping field. With 22 years of experience, this Kahoka, Missouri-based transporter is one of the most safest in the business. All Able Auto Transport drivers also carry more than the minimum insurance necessary, helping to pay for any damage to your vehicle in the event of an accident during shipping.
MC Number: 195242
Auto Transport 123
Auto Transport 123 is a very new company in the auto shipping industry. However, their short period of existence has not prevented them from building up a network of 150 drivers ready to move your car today! Auto Transport 123 distinguishes itself from the competition by guaranteeing that all vehicles are shipped on a single trip from pick-up to delivery.
MC Number: 2247479
B&T Auto Transport
A Tustin, California based auto transporter that has been in business for nearly a decade. B&T Auto Transport can ship your car to many cities in the US. They also offer shipping to some islands, including Guam and Hawaii.
MC Number: 514486
Bluestar Auto Movers
Bluestar Auto Movers offers auto transport services and operates out of its Lauderdale Lakes, Florida headquarters. The shipper provides both door-to-door and terminal-to-terminal delivery methods. Bluestar Auto Movers also ships vehicles overseas to both Puerto Rico and Hawaii.
MC Number: 521007
Cosmos Auto Transport
Cosmos Auto Transport is a smaller car transporter that offers both local and long distance auto shipping services. They claim to be able to ship a car across country in less than 10 days. Cosmos is a BBB accredited company.
MC Number: 385773
Direct Express Auto Transport
Direct Express is one of the larger car shipping companies in the industry, having shipped over 21,000 vehicles in a year. Located in San Rafael, California, Direct Express Auto Transport has the ability to complete nearly 90% of shipments within a week of pick-up.
MC Number: 479342
Jayhawk Auto Transport
Jayhawk Auto Transport delivers cars to every state in the US, including Hawaii and Alaska. By offering both door-to-door delivery and terminal-to-terminal delivery, Jayhawk caters to a variety of customers with different needs. Expect between two to ten days for vehicle pick-up, and up to an additional ten days for delivery afterward.
MC Number: 519670
National Car Transport
National Car Transport is a Miami-based auto transporter with a stellar Better Business Bureau rating. The company can ship most cars and trucks, but it also offers shipping for motorcycles, boats and other recreational vehicles. Expedited shipping is also available.
MC Number: 481210
Ship Your Car Now
Ship Your Car Now is a relatively new auto transporter that has quickly attained a reputation for reliability. Established in 2010, Ship Your Car Now already has a A- rating on the BBB. Customers may be pleased to know that they are not charged a deposit for shipping until a shipper is dispatched to their location for pick-up.
MC Number: 714617
More About Hilo