Georgia Auto Transport Quotes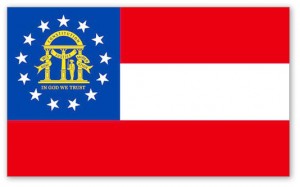 What does Georgia have in common with the ancient world? Both have seven wonders! You won't find any thousand year old pyramids, beaming lighthouses or hanging gardens in Georgia, but the state is home to: Providence Canyon, Warm Springs, Okefenokee Swamp, Tallulah Gorge, Amicalola Falls, Stone Mountain, and Radium Springs. If the land of peaches and pecans is your destination, there are a number of Georgia auto shipping companies that can make your move a sweet experience.
Auto Transport Companies in Georgia Cities
Read more about Georgia auto transport companies in the following cities.
Five Tips to Save on Georgia Auto Shipping
Get it in writing
When you're reviewing quotes from Georgia auto shipping companies, be sure the details you and the company agree on: delivery location, estimated delivery date, car shipping rates and any benefits to you are spelled out clearly in all of the documentation. Be sure that both parties receive a copy and store it securely.
Full service or economy
If you will need your vehicle as soon as you arrive, or immediately thereafter, you may want to take advantage of full service, which will give you a definite date of delivery, at a much higher rate. If you have a bit of time on your side, you may want to go economy, which has longer delivery times.
Go along for the ride
You and your car can travel together, if you like. Simply let your Georgia auto shipping representative know that you would like to have your car transported by train. Be prepared to shell out a hefty amount, and you'll have to pick the car up yourself once it arrives at your destination. Also, be aware that the routes used are limited.
Look at the license
All Georgia auto shipping businesses are required by law to be registered with the Department of transportation, and possess the proper licenses required by the government in order to operate legally. Before engaging their services, ask to a current license, or visit the Federal Motor Carrier Safety Administration to make sure everything is above board.
Choose your carrier
There are many auto transport options to choose from, depending on how soon you need to get your car. If you need the car at your new front door by 8 a.m. on a set day, a pickup truck, also called a hotshot truck, may be the best option for you. If there's no urgent need to get it quickly, a tractor trailer may be the most efficient way for your car to go.
Your car is an important investment, and a reputable Georgia auto shipping service will do all they can to relocate your vehicle in a timely manner, with minimal stress to you or your vehicle.
Georgia Transportation Resources