Arkansas Auto Transport Quotes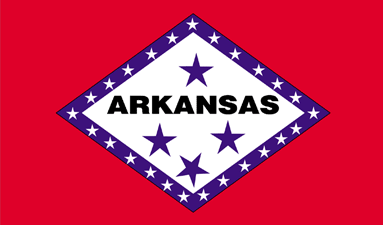 If you are planning to move to Arkansas, there are two very important things you will need to do: find an Arkansas auto shipping service for the family vehicle, and learn to pronounce the name of the state correctly. While it is spelled Arkansas, the correct, and only legal, pronunciation is "Arkansaw. " The state is also home to both the corporate headquarters of Wal-Mart and the only active diamond mine in the U.S.
Auto Transport Companies in Arkansas Cities
Read more about Arkansas auto transport companies in the following cities.
5 Tips to Save on Arkansas Auto Shipping
Drop it off
One way to reduce the amount of money you'll have to pay the Arkansas auto shipping service to relocate your vehicle is to take the car to them yourself, and pick it up when it arrives at your new destination. Renting a shipping or storage container adds to the price tag.
Widen the window
Before your vehicle begins its trip to your new state, you will need to arrange a window of time that you will pick it up from the company. Pick up times can range from a few days to several weeks, and the longer you are able to wait, the lower your rate is likely to be.
Plug the leaks
Be sure to secure the windows, or the top in the case of a convertible, in order to prevent moisture from getting into the car while it is being transported by the Arkansas auto shipping representatives. Also, make sure that there are no leaks in any of the fluids in the engine or the tires and be sure the battery is at full charge.
Read everything twice
Before you entrust your vehicle to an Arkansas auto shipping company, you will be provided with several documents, including an agreement of what services will be provided, the cost and the results of a general inspection known as a bill of landing. Read everything thoroughly, both before the transport and upon retaking possession of the car.
Snap a picture
While a reputable Arkansas auto shipping company will do all in their power to handle your vehicle as carefully as possible, the reality is that some things are just beyond anyone's control. In order to protect your rights as well as those of the company, take a few pictures of the car before it is shipped, noting any existing dents, scratches or other damages. Once the vehicle arrives at the destination, compare the pictures with the condition of the vehicle.
By following a few simple suggestions for getting your car ready to be relocated, you can spend your time prior to moving worrying about more important things than your car, like learning to pronounce Arkansas!
Arkansas Transportation Resources