Springdale Auto Shipping Companies
Posted on 06 4, 2012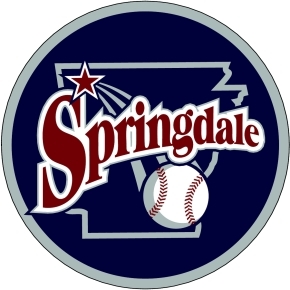 Learn about the city of Springdale, Arkansas and explore Springdale auto shipping companies. Whether you are relocating to Springdale, AR to work, study or raise a family, AutoShipping.com can help you get free quotes from Springdale auto transport companies!
City Background and History
Springdale is one of the primary cities located in the Northwest Arkansas region and is Arkansas' fourth-largest city. Springdale is situated in the southeastern center of the Springfield Plateau, which is the westernmost portion of the Ozark Plateau. Springdale has many local attractions for both residents and tourists. One of the most popular is the Museum of Ozark History in downtown Springdale. Other common points of interest include the many parks around the city: Murphy Park, Bobby Hopper Park, and Shiloh Memorial Park in the renowned Shiloh historic district.
A drive up scenic highway 62 and East on scenic highway 12 will take you through the beautiful countryside of Northeastern Arkansas. Take a tour of the amazing Ozark Mountains or head over to Beaver Lake. Beaver Lake is one of the largest lakes in Arkansas, consuming roughly 28,220 acres. It covers nearly 70 miles of the Ozark Mountains and has over 449 miles of shoreline. Beaver Lake was formed after a dam across the White River was constructed in 1960. Beaver Lake is a diver's paradise because of its impeccably clear water. Each year, divers from all across the United States travel to Springdale to see the foundations of old buildings and roads from the underwater village of Monte Ne, which was destroyed when the lake was formed.
Springdale is often referred to as the "chicken capital of the world" because it is home to Tyson Foods Inc. Tyson Foods is the largest meat producing company in the world and one of the 100 largest companies in the United States. It has been headquartered in Springdale since it first opened its doors in 1935. Springdale is also home to the leading fuel supplier of Northwest Arkansas: Fuels & Supplies, Inc.
Traveling to and from Springdale couldn't be much easier. The Northwest Arkansas Regional Airport is only minutes away and serves both Springdale and the other communities in the Fayetteville-Rogers metropolitan area. The airport has nearly 60 flights a day to sixteen destinations, including New York, Chicago, Atlanta, Cincinnati, Minneapolis, Houston, Charlotte, Denver, and Dallas/Fort Worth.
Whatever your reason for relocating to Springdale, working with a local moving company can eliminate much of the stress associated with any move. By working with Springdale auto shipping companies, you will arrive in your new city with more money in your pocket and more time to spare.
Springdale Auto Transporters
A-AAA Auto Transport
A-AAA Auto Transport's employees have over thirty years of experience in the auto transport industry, and know how to ship your car safely and securely. The company also offers discounts on shipping a car to Hawaii. Expedited shipping options are also available on a case by case basis.
MC Number: 479342
Auto Transport 123
Auto Transport 123 is a very new company in the auto shipping industry. However, their short period of existence has not prevented them from building up a network of 150 drivers ready to move your car today! Auto Transport 123 distinguishes itself from the competition by guaranteeing that all vehicles are shipped on a single trip from pick-up to delivery.
MC Number: 2247479
More About Springdale
Top Springdale Attractions
Springdale Transportation