Fort Smith Auto Shipping Companies
Posted on 06 1, 2012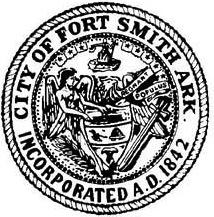 Learn about the city of Fort Smith, Arkansas and explore Fort Smith auto shipping companies. Whether you are relocating to Fort Smith, AR to work, study or raise a family, AutoShipping.com can help you get free quotes from Fort Smith auto transport companies!
City Background and History
With a population of 86,209 people, the city of Fort Smith is known for its thriving economy, deep-seeded history, and artistic presence. Back in 1817, Fort Smith served as the first frontier port in the area. In present day, remnants from this fort can be viewed at Fort Smith National Historic Site, which also allows visitors to see the precise location where the first military outpost was constructed along the Arkansas River. In recent years, Fort Smith was named America's number one city for low cost of living by Forbes magazine, and was also given recognition for offering the highest-paying positions in technology-related fields throughout the United States.
For the past 89 years, Fort Smith has been home to Fort Smith Symphony, the oldest symphony in the state, along with Fort Smith Little Theatre; Arkansas' community theatre operated solely by volunteers since 1947. Additionally, Fort Smith offers a growing list of exciting downtown activities and attractions, including regularly featured festivals, parades, and year-round farmers' markets with all items being home grown and crafted.
To enjoy the beautiful Fort Smith weather, numerous parks in the city offer plenty of opportunities to enjoy the outdoors year-round. For some family fun, one of the city's newest parks, Fort Smith Park at West End, puts a spin on the traditional amusement park through its historic touches and retro feel. West End Park features concessions and meals from within historic rail cars and old-fashioned double-decker buses, along with a carousel and Ferris wheel from the 1950s. The city offers several popular museums, including the Fort Smith Trolley Museum, Fort Smith Museum of History, Darby House, Fort Smith Art Center, and Clayton House. Additionally, the Belle Grove Historic District features twenty-two blocks of renovated historic homes and buildings, and is listed on the National Registrar of Historic Places. To tour the city, visitors and locals are invited to ride one of the city's original electric trolleys, which have been a part of Fort Smith's transportation system since the early 1900s.
For your upcoming relocation, finding a trusted local professional to handle the shipment of your car will save a great amount of time and money throughout the moving process. To find out more information about how Fort Smith auto shipping companies can assist in your relocation, get a quote from AutoShipping.com today!
Fort Smith Auto Transporters
A-AAA Auto Transport
A-AAA Auto Transport's employees have over thirty years of experience in the auto transport industry, and know how to ship your car safely and securely. The company also offers discounts on shipping a car to Hawaii. Expedited shipping options are also available on a case by case basis.
MC Number: 479342
Auto Transport 123
Auto Transport 123 is a very new company in the auto shipping industry. However, their short period of existence has not prevented them from building up a network of 150 drivers ready to move your car today! Auto Transport 123 distinguishes itself from the competition by guaranteeing that all vehicles are shipped on a single trip from pick-up to delivery.
MC Number: 2247479
More About Fort Smith
Top Fort Smith Attractions
Fort Smith Transportation