Fayetteville Auto Shipping Companies
Posted on 06 1, 2012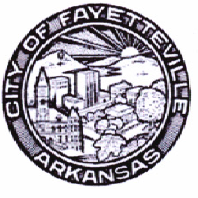 Learn about the city of Fayetteville, Arkansas and explore Fayetteville auto shipping companies. Whether you are relocating to Fayetteville, AR to work, study or raise a family, AutoShipping.com can help you get free quotes from Fayetteville auto transport companies!
City Background and History
With a population of approximately 73,580 people, the city of Fayetteville has a small-town vibe and all of the benefits associated with living in a big city, making Fayetteville the best of both worlds. Known for its affordable cost of living, college town atmosphere, and exciting list of activities, it is easy to see why Fayetteville is a coveted place to live.
Listed as one of the top five small towns in America to work and live by Forbes magazine, Fayetteville offers a vibrant cultural and artistic scene, prospering economy, and a picturesque setting near the Ozark Mountains. The city hosts over a thousand visitors every month, attracting attention from tourists through year-round festivals and activities, beautiful foliage in the fall, streams and rivers, and multiple trails for hiking and bike riding through Devils Den State Park and Ozark National Forest. For kayak and canoe enthusiasts, take a trip down the first national river in America, Buffalo River. Downtown, Dickson Street offers an upbeat atmosphere with live music throughout multiple bars and restaurants, making it the center of Fayetteville nightlife.
The city puts great emphasis on its environment and maintaining its presence as a leader in the energy efficiency and sustainability movement throughout the region, and has been consistently recognized in the media for being one of the nation's healthiest cities. With large employers such as WalMart, J.B. Hunt, and Tyson Foods just outside city limits, Fayetteville residents enjoy impeccable living conditions thanks to its prospering economy. Recently, Fayetteville was recognized as being one of the "Best Cities for Recession Recovery" by Forbes magazine. With the University of Arkansas based in Fayetteville, the high-ranking school system and athletics in Fayetteville attract the attention of many prospective students and families each year. The University of Arkansas is known nationwide for its innovative research, giving it a high ranking among other public colleges and universities throughout the country.
Whether you plan to move to Fayetteville for your education, career opportunities, or simply to enjoy the beautiful weather and outdoors, working with a professional moving service can alleviate the stress and hassle often associated with any move. Not only do Fayetteville auto shipping companies allow for a more enjoyable relocation, they can also save you time and money on your move.
Fayetteville Auto Transporters
A-AAA Auto Transport
A-AAA Auto Transport's employees have over thirty years of experience in the auto transport industry, and know how to ship your car safely and securely. The company also offers discounts on shipping a car to Hawaii. Expedited shipping options are also available on a case by case basis.
MC Number: 479342
Auto Transport 123
Auto Transport 123 is a very new company in the auto shipping industry. However, their short period of existence has not prevented them from building up a network of 150 drivers ready to move your car today! Auto Transport 123 distinguishes itself from the competition by guaranteeing that all vehicles are shipped on a single trip from pick-up to delivery.
MC Number: 2247479
More About Fayetteville
Top Fayetteville Attractions
Fayetteville Transportation