Alaska Auto Transport Quotes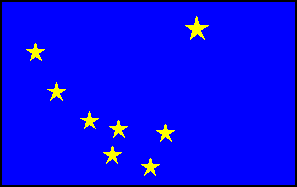 Are you planning an upcoming move to Anchorage, Fairbanks, Juneau, or any other city in Alaska? If you are, you may want to start your search now for an Alaska auto shipping company that can handle your vehicle move for you. Why start early? There are far too many reasons to list. But most importantly, getting your quotes early on will give you time to compare prices and services among each Alaska auto shipping company, which will ultimately get you the best deal possible on your vehicle move.
Auto Transport Companies in Alaska Cities
Read more about Alaska auto transport companies in the following cities.
Start by Getting Free Quotes Online
By now you know that one of the best ways to score deals on virtually any product or service is by doing your comparison shopping online. Getting Alaska car shipping quotes online is fast and easy. Best of all, it is free. Here at AutoShipping.com, we have made it easy for you to get several quotes from only the top auto shipping companies in business, with many of them specializing in Alaska auto shipping services.
Choose the Right Auto Shipper
Once you have gathered your quotes, you will need to make a decision on which company you will choose to move your car to Alaska. Choosing just any Alaska auto transport company will not do. It is important that you verify that any potential shipper is licensed, insured, and has experience hauling cars to and from Alaska.
Remember, shipping a car in and out of Alaska is a little more involved than shipping a car within the lower 48 states is. Experienced Alaska car transport drivers know how to haul cars over some of the toughest terrain that Alaska has to offer, especially during the wintertime when snow and ice covered roads make for a dangerous haul.
Also, there is a little more paperwork involved with shipping a car to Alaska; therefore, it is wise to stick with an Alaska auto shipping company that can guide you through the process to ensure your car move goes off without a hitch.
Prepare Your Car for Shipment to Alaska
If you are shipping your car from any of the lower 48 states, there are a few things you must know. First, you will need to provide your chosen Alaska auto shipping company with some important paperwork. Though every shipper may have different paperwork requirements, generally most will ask for the vehicle's current registration, insurance information, and title. If the vehicle is leased, the lien holder will need to sign a form and have it notarized allowing the transport of the vehicle to Alaska.
The second important thing is getting your vehicle ready for transport. It is important that you clear out all personal belongings from the inside of your car and do a nice cleaning on the outside as well. This makes it easier for you and the Alaska auto transport company to see if there is any damage to the vehicle prior to transport.
When shipping a car anywhere, proper preparation is important, especially if your car is going to Alaska, Hawaii, or any other place outside of the continental United States.
The great thing about letting an experienced Alaska auto shipping company handle your vehicle move is that they know exactly what documentation is required, how you should properly prepare your vehicle for shipment, and they will take the stress of moving your vehicle to Alaska off your shoulders so that you can concentrate on other important tasks associated with your upcoming move.
Alaska Transportation Resources